Introducing 'The 44 Challenge'
Your support enables us to continue making a difference to over 10,000 young people, children, and families in Sussex and Surrey every year.
Take part in our latest challenge 'The 44 Challenge'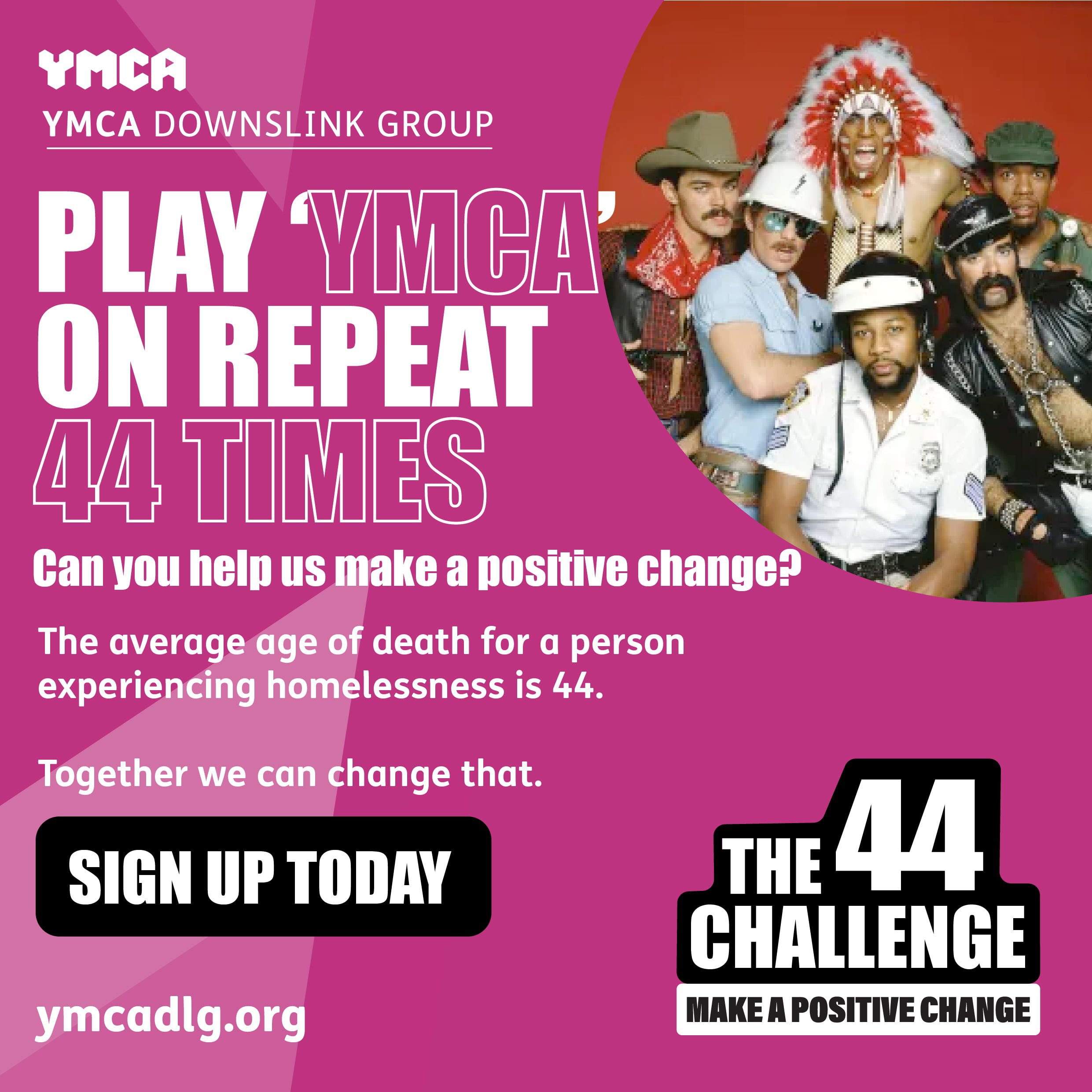 Sadly, 44 is the average age of death for someone experiencing homelessness. We work tirelessly to prevent vulnerable young people (16-24) facing difficulties from becoming part of this terrible statistic.
By taking part in the 44 Challenge and fundraising for us, you will help change lives in your local community.  So, will you join us and make a change that will be good for you and change the future for others?
We've created a challenge pack to get you started, in addition to a colouring page which you can download and print at home. Download here
Shareable graphics for social media:
You'll be helping someone like Jack...
Jack came out as gay when he was 15. His family struggled to accept it and it caused tension and arguments at home. The situation came to a head when Jack was 16. After a huge argument, Jack's Dad threw him out and Jack became homeless.
Find out how we have supported young people.
Becky is 19 and left home after her Dad's drinking became too much for her to cope with. Her mum died when she was 10 and her Dad turned to alcohol to deal with his grief. She moved in with her boyfriend at 17 as a way to get away from her Dad, but when that didn't work out she found herself facing homelessness.