We believe that every young person should have access to someone they can trust
Support for young people at risk of sexual exploitation.

Open access support and advice for young people.
Open access support and advice for young people.

Unique pastoral care in our supported accommodation.

YMCA DownsLink Group provides a wide range of support and advice services to young people in Sussex and Surrey. We provide emotional and practical support for young people aged 11-25.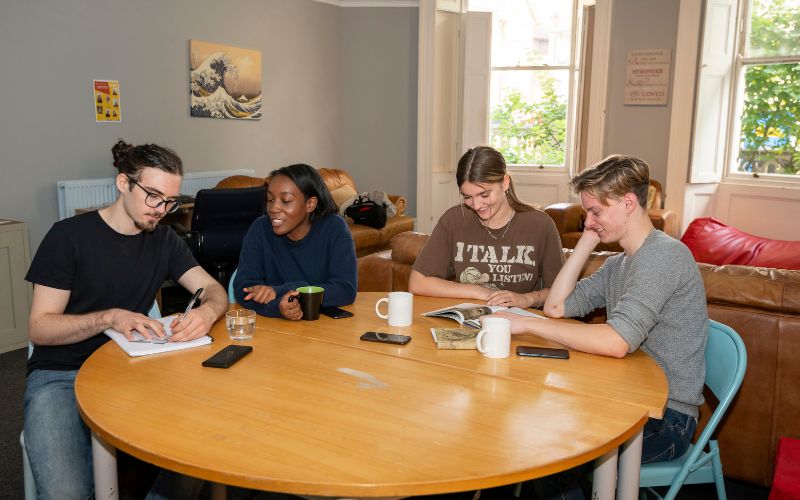 YMCA WiSE (What is Sexual Exploitation) is project which supports children and young people aged 11-25. Their primary focus is to support young people affected by exploitation by raising awareness of what it is, educating them on how to spot it and empowering them to speak out. Typically, it is delivered in 1-2-1 sessions with a young person. In addition YMCA WiSE also delivers sessions in schools, provides consultancy for professionals and creates digital resources. It is a non-statutory service so is independent from the Police and Social Services.
Our chaplaincy service is a big part of why our supported housing offer is unique. They help create a sense of family.
Our multi-faith chaplains make a difference to the lives of young people in our supported accommodation by providing a space to be heard, to have fun and to eat together.
"To cook a meal and for us all to sit down at the table together, it gives you that sense of family."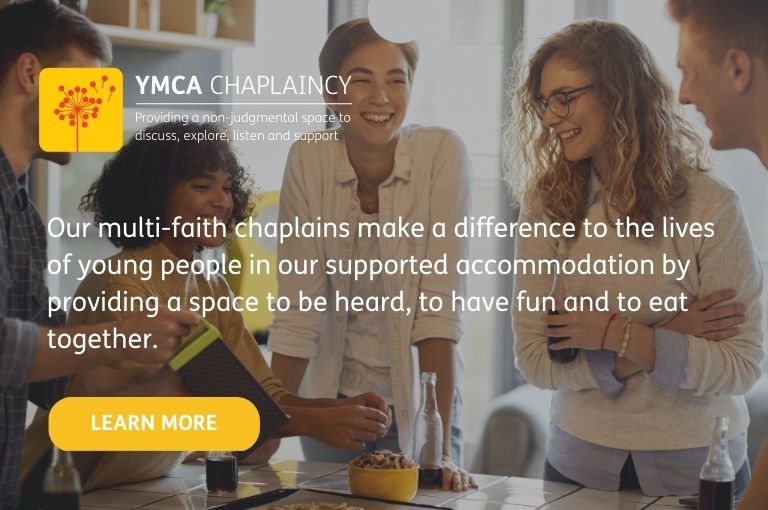 Youth Advice Centre (YAC)
Our Youth Advice Centres (YAC) offer information, advice, guidance, counselling, and targeted youth services for young people aged 11-25.
Our team is made up of a wide range of professionals, including emotional health workers, counsellors, and youth support workers; all our work is young-person cantered and young-person directed. Our aim is to provide young people with a safe, friendly, inclusive, and welcoming environment where they can access helpful support and advice.
We are proud to have been awarded The Allsorts Safer Spaces Award recognizing our work to create a safe and welcoming space for LGBT+ young people.
Read young people's stories
Nathan was struggling with his family relationships and mental health after coming out to his family at 15. Our Youth Advice Service found him specialist help.
Ali left Iran aged 15 because his life was threatened. Read how living with YMCA DownsLink Group YMCA helped him to adjust to a new life in the UK, and how his future is looking positive.
Tina found the support she received from our YMCA WiSE service invaluable following a difficult period in her life when she had been groomed by two older men.