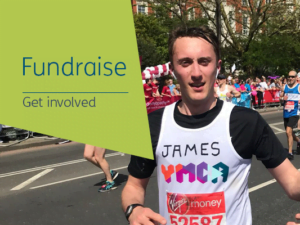 As a charity, we rely on funding from a number of sources, including donations and sponsorships. Taking part in one of our fundraising events or organising your own is a great way to support our projects and make a difference to the lives of the children, young people and families that we work with.
If you'd like to fundraise on behalf of YMCA DownsLink Group we'd love to hear from you. Whether it's a sponsored challenge or an organised event contact us to find out how we can help support you in your fundraising.
Here are some suggestions of events you could run yourself:
Coffee and cake morning
Car wash
Car boot sale
Charity auction
Run a marathon!
If you're a local business and would like to know more about what sponsoring an event would involve please get in touch.
Fundraising Department
YMCA DownsLink Group
Reed House
47 Church Road
Hove BN3 2BE
T 01273 222550
E communications@ymcadlg.org
Find out how your business could get involved in supporting our work.
We have a number of volunteering opportunities available including mentoring, working in our advice centres and counselling.