 Part of YMCA Dialogue, our aim is for all young people to be able to access the right support and information around their emotional health and wellbeing, in the right place, at a time that is right for them.
Our online and in-person projects are co-created with e-wellbeing's wonderful Youth Ambassadors - a group of creative 16–25-year-olds, passionate about improving the emotional health and wellbeing for all.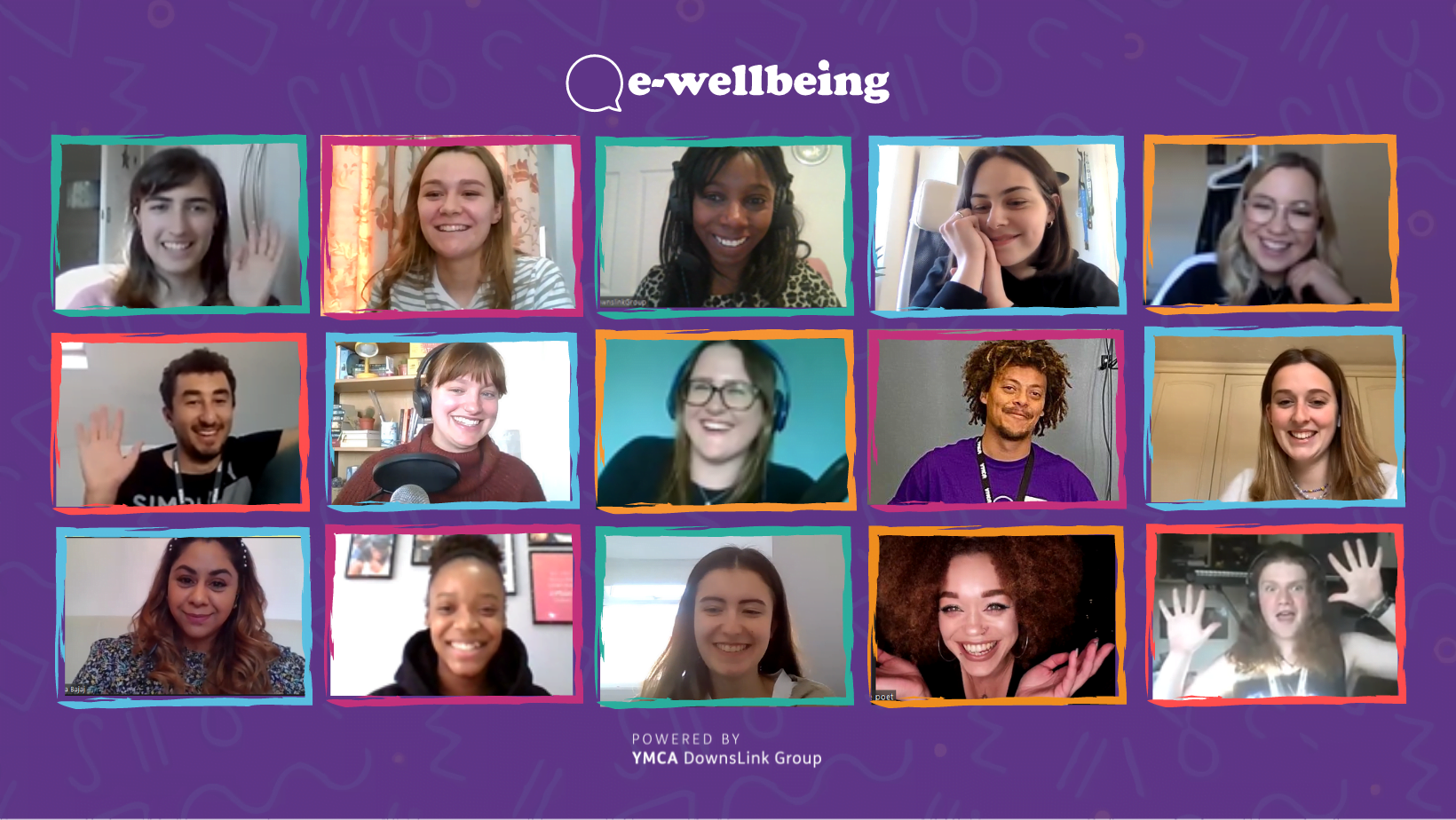 If you're an adult supporting young people, with an interest in exploring your own emotional health and wellbeing, go to: e-wellbeingadults.co.uk
Youth-Led Projects
We work in partnership with local authorities, the NHS, and other organisations, to raise awareness of issues that matter to young people. This includes projects and campaigns around mental health stigma, digital poverty, neurodiversity, racism and much more! To see a recent example of a youth-led project, e-wellbeing's young people cocreated this video with NHS Sussex Commissioners, for Foundations for our Future – a Sussex wide review of children and young people's emotional health and wellbeing.
You'll also find us in schools…
Our Mental Health Champions programme is delivered in partnership with Public Health Schools at Brighton and Hove City Council. e-wellbeing's Youth Ambassadors and staff work directly with students in schools and colleges, to plan and deliver fun and engaging peer-led workshops to improve the wellbeing of school communities. Click here to find out more about Mental Health Champions.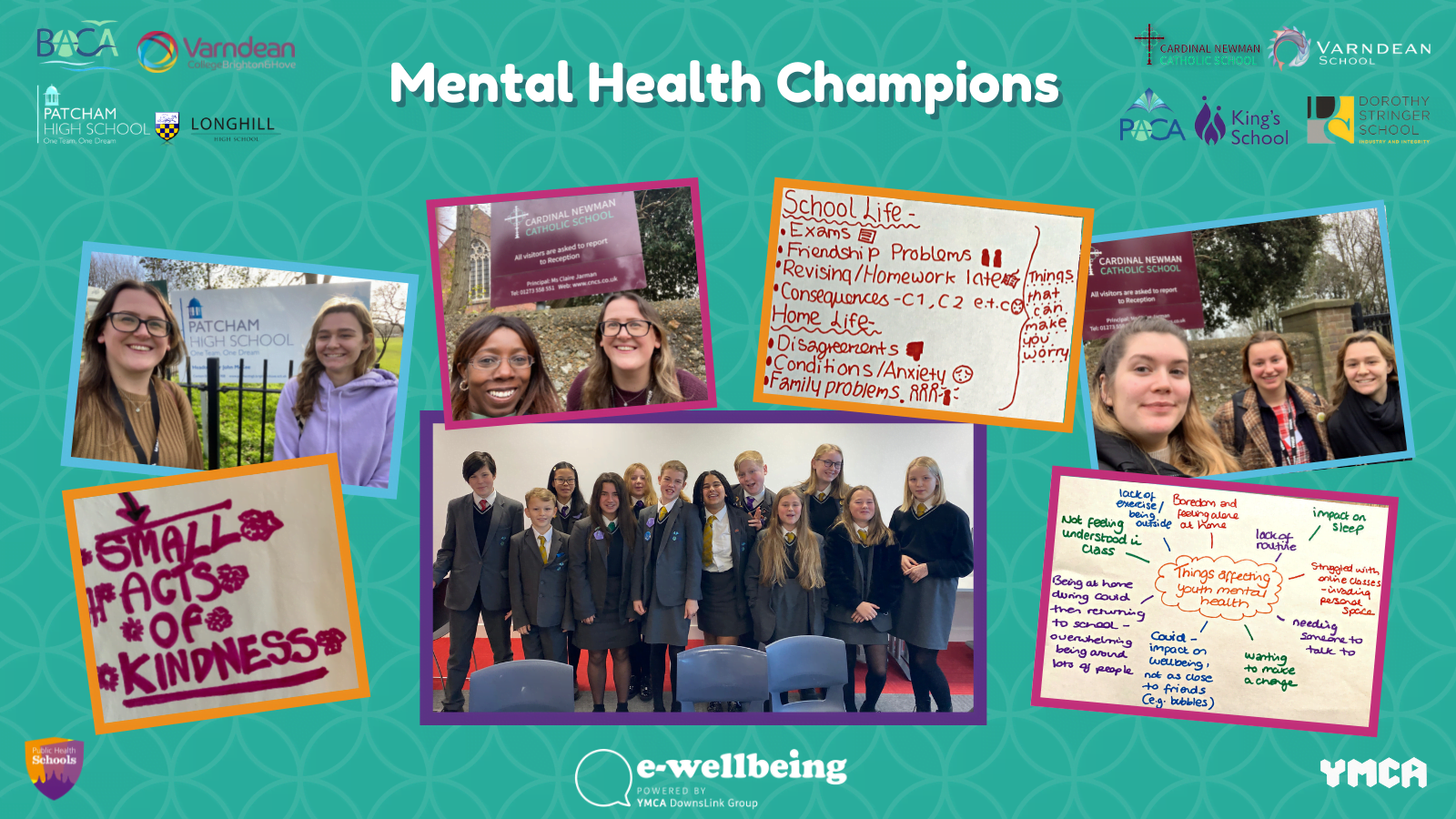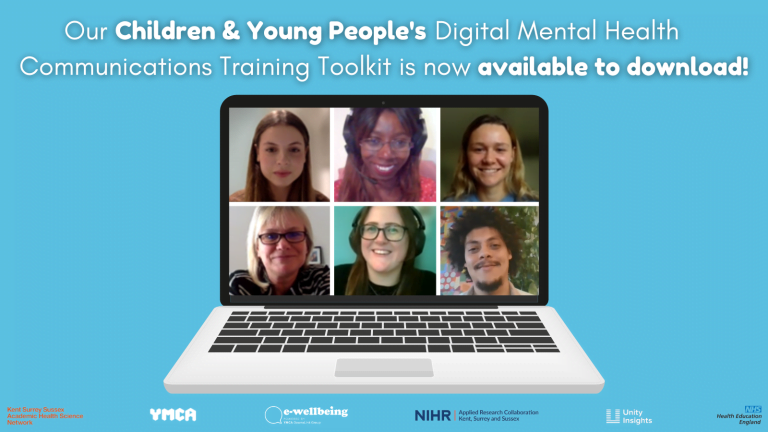 Download the e-wellbeing Digital Mental Health Communications Toolkit!  
Building on the recommendations made in the 2021 CYP Digital Mental Health Review, e-wellbeing, KSS AHSN and Unity Insights have developed a new Digital Mental Health Communications Training Programme. The course provides an overview of digital communications channels, how to engage children and young people via digital channels, and diversity and inclusion best practice associated with digital communications.
Funded by Health Education England, this training was attended by the Sussex children and young people's workforce and delivered by e-wellbeing staff and Youth Ambassadors; young people aged 16-25 who are passionate about youth mental health and wellbeing.
Download the full evaluation report, training toolkit and supporting resources below:
Get involved!
Join e-wellbeing, and make a difference in your community!
Are you a young person interested in helping others, with a desire to share your voice on emotional health and wellbeing? Would you like to develop your creative skills and volunteer in your local community? Click here to find out more about our Youth Ambassadors Programme!
And if you'd like to get in touch about anything else, send us email: [email protected].