We change lives. We give young people the chance to fulfil their potential, whatever challenges they face
We prevent youth homelessness by providing young people with a safe place to live
Our support and advice services aim to prevent young people from facing crisis
We provide a range of counselling services to support young peoples' mental health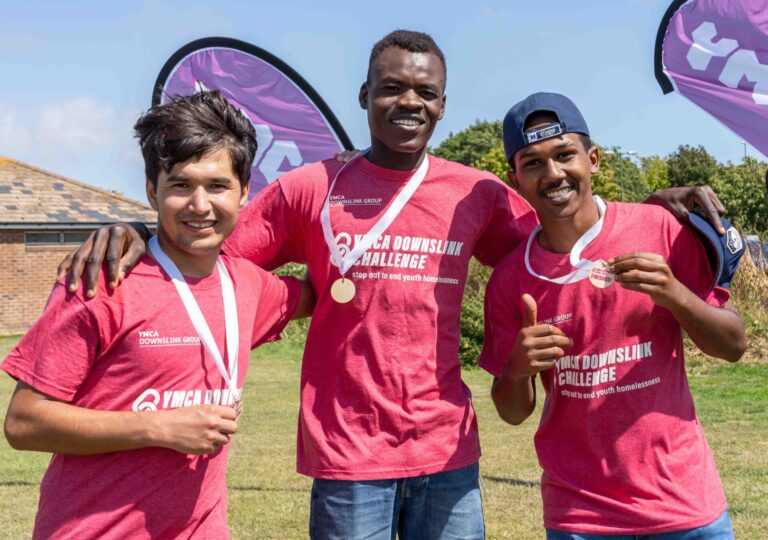 Accommodation at YMCA DownsLink Group
We offer a variety of accommodation throughout Sussex and Guildford. Every night give a home to more than 650 young people, who are homeless or, at risk of homelessness. On average a young person will stay with us for two years.
Our 'More than a Room' model of supported accommodation aims to equip young people with the skills and support needed to move on to independent living. This is achieved through a range of housing-related support services.
Our accommodation includes 24 hour staffed services, projects with daytime support staff, transitional housing schemes with visiting support, and, 'Move On' accommodation for those ready for independent living.
Support & Advice at YMCA DownsLink Group
YMCA DownsLink Group provides a wide range of support and advice services to young people in Sussex and Surrey. We provide emotional and practical support for young people aged 11-25.
We have two Youth Advice Centres in Brighton & Hove, and Crawley (YAC) and a dedicated project for any young person experiencing or at risk of sexual exploitation (YMCA WiSE).
Counselling at YMCA DownsLink Group
We are committed to supporting the mental health of young people in our local community by offering professional counselling and therapy. We are the largest provider of counselling to schools in Sussex as well as providing community counselling services. We also have a digital platform for young people looking for self-help support around some common issues.
Read young people's stories
Poppy didn't realise she was being subjected to sexual exploitation. Spending time with a YMCA WiSE project worker opened her eyes to the reality of her situation.
A heart attack permanently altered Mapalo's mum's personality. Forced to go to school with a suitcase full of her belongings, Mapalo would present herself as homeless. Things changed when she turned 18.
With exams looming Andre was getting into trouble at school. Counselling sessions with YMCA Dialogue enabled him to face up to his fears and develop plans for the future.