YAC (Youth Advice Centre) – Crawley
The YAC (Youth Advice Centre) offers information, advice, guidance, counselling, and targeted youth services for young people aged 11-25 from Crawley and surrounding areas. The YAC is based at the Crawley Foyer building in West Green.
Our team is made up of a wide range of professionals, including emotional health workers, counsellors, and youth support workers; all our work is young-person centered and young-person directed. Our aim is to provide young people with a safe, friendly, inclusive, and welcoming environment where they can access helpful support and advice.
We are proud to have been awarded The Allsorts Safer Spaces Award recognizing our work to create a safe and welcoming space for LGBT+ young people.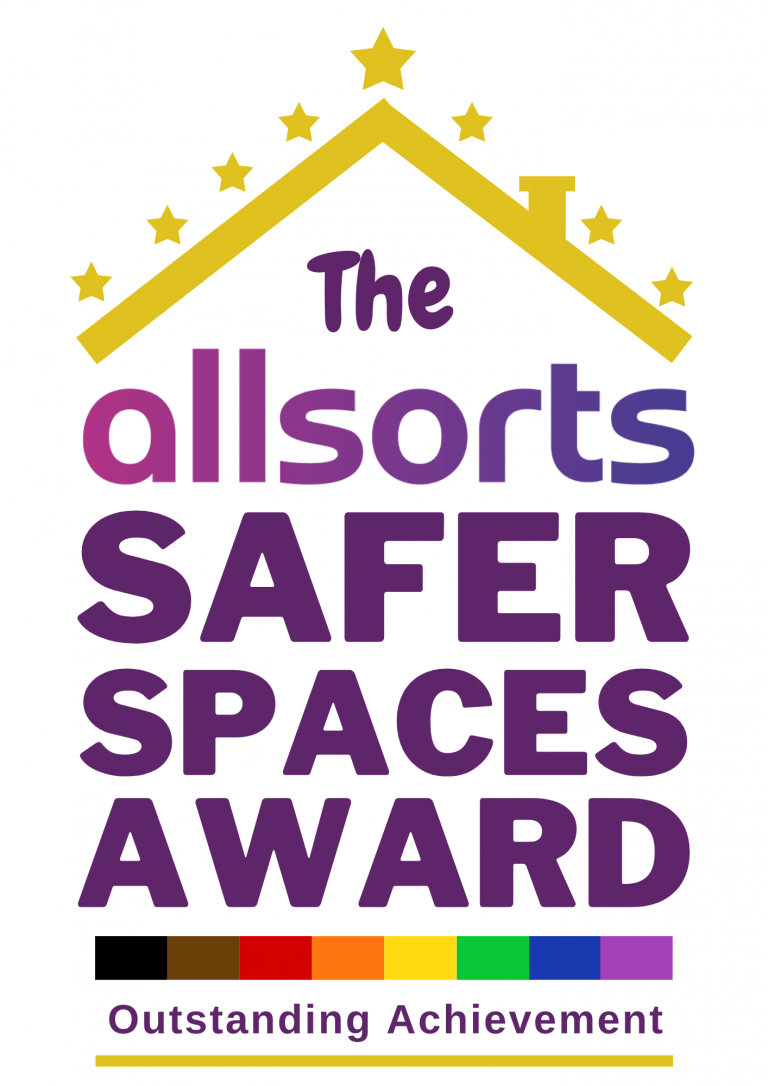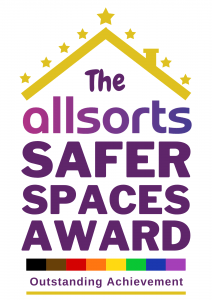 YAC Services (September 2021 – March 2022)
Support & Advice Drop-Ins (11-25)

Young people can drop-in to the YAC to access same-day support and advice sessions with our friendly Support & Advice workers. Young people can access support and advice for a wide range of wellbeing issues including:
mental health and emotional wellbeing
physical and sexual health
employment & education
money, welfare and debt
substance misuse
exploitation
gender & sexuality
How to access: Any young-person (aged 11-25) can drop-in to the YAC on Mondays, Tuesdays and Fridays between 2-6pm to access same-day 1:1 Support & Advice sessions.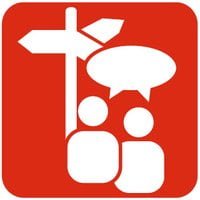 Mind The Gap Emotional Health Support (11-25)

Our Mind The Gap Emotional Health Support service offers up to 6 sessions of tailored directive emotional health support to young people living in Crawley and surrounding areas. As well as helping young people to identify coping and self-help strategies, the support utilizes a social prescribing approach to help the young person identify ongoing support. The support sessions can be delivered flexibly, through either face-to-face sessions at the YAC in Crawley or virtually using Zoom or Phone calls.
The service aims to offer an accessible pathway into support for young people who 'fall through the gaps' in other service provision. This may include young people transitioning between services (eg. CAMHS to AMHS), young people who experience barriers to accessing support (eg. Only offered group interventions / not offered face-to-face) or for those who would benefit from support in identifying an ongoing support pathway.
How to access: We encourage anyone who would like to access our Mind The Gap Emotional Health service to speak to a Support & Advice Worker at our weekly drop-in sessions. Alternatively, if you are unable to access drop-in sessions, please email us at: [email protected] and a member of the YAC Team will get in touch.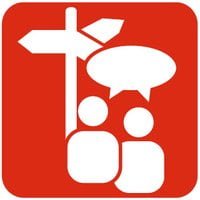 YMCA Dialogue Counselling (11-18)

YMCA Dialogue offers face-to-face and online support, as well as groupwork, for young people aged 11 to 18 in West Sussex. The team of BACP accredited counsellors provide counselling, low intensity CBT, systemic family work, art psychotherapy and canine counselling.


YMCA Dialogue BAME Counselling (11-18)

YMCA Dialogue have a specific service offer for young people aged 11-18, who identify as Black, Asian and/or Minority Ethnic (BAME) and would like to access counselling sessions with a BAME counsellor. A young person can access support if they identify as BAME and:
Are experiencing a mild-moderate mental health issue that would benefit from counselling
Have experienced racism/discrimination/prejudice
Experience mental health difficulties that are in any way impacted/affected by their heritage/culture/ethnicity/self-identity
Would like to access specialist BAME work
How to access: Young people can refer in for both Dialogue service offers using the online referral form: https://www.smartsurvey.co.uk/s/dialogue/


LGBTQU+ Haven (11-25)

The LGBTQU+ Haven at YAC offers a safe space for young people (aged 11-25) to access support who identify as LGBTQU+ (Lesbian, Gay, Bisexual, Trans, Queer, Unsure, Plus any other LGBT+ identity). LGBTQU+ identifying young people can access:
Free, confidential 1:1 information, advice, guidance and support from a LGBTQ+ Youth Support Worker
Fortnightly youth groups for 11-15 year-olds and 16-25 year-olds, giving the young people a safe space to meet other LGBTQU+ young people from Crawley and surrounding areas and build confidence through LGBTQU+ affirming activities.
Access 1:1 counselling or emotional health support in a confidential space.
How to access: Young people can self-refer into the service: Please complete this online form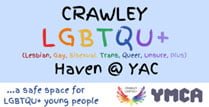 PoC support group (11-25)
Minority: People of Colour are the Global Majority
The PoC Youth Support group at YAC aims to provide a safe space for young People of Colour to access support.
The group intends to hold space for young Black, Asian and Minority Ethnic people to explore their race, identity and culture and its impact on them.  This is a place of belonging where young people can express themselves freely and authentically.
Our team of PoC youth workers will support and empower you to create healthy boundaries, explore and reflect on lived experiences and question your place in society through discussions and activities around racism, cultural heritage, intersectional identities and their impacts on self, society and mental health.
Young people can self-refer into the service by filling in this form https://forms.office.com/r/91XFVGiENr or by contacting Shazia ([email protected]).