This summer players, ex players, and supporters gathered at Horsham YMCA Football Club ground in Gorings Mead to celebrate 125 years of grassroots football being played at the pitch and reveal their new kit.
The club has been at the heart of the community and provided sporting opportunities, to people of all ages, over the years.  The club has supported many young players to go on to play in adult leagues and has been a focal point for youth development. Most recently the club has submitted planning permission to install an all-weather Artificial Grass Pitch to ensure the site remains as a sustainable, community football pitch for generations to come.
The club has had a successful season, click here for their latest match results. The club use their 'Youth Development Pathway', to equip young players with the skills and experience to enable them to launch their football careers in the adult game. Most excitingly many of last season's U18 players were able to represent the club at both U23 and 1st team level and U18 players making a total of 168 1st Team appearances!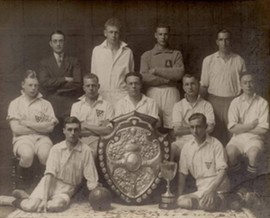 Established in 1898 Horsham YMCA Football Club has been playing at the Herbert Direct sponsored ground since 1929. There is a long and proud history of football being played at the site, but the facilities are outdated. We've summited detailed plans to Horsham District Council's planning committee for an all-weather 3G pitch at Horsham YMCA Football Club which is supported by the Sussex Football Association, the Horsham District Youth League, local football clubs and local YMCA Centres.
By installing an all-weather 3G pitch and improving the facilities the club will become useable by a wider and more diverse group of people of all ages. In line with the recent Horsham Blueprint plan, it will provide a much needed, high quality, local 3G artificial grass  pitch, open to community use.
As well as being a local amenity, with opportunities to hire the club house for community events and groups, the 3G pitch will provide a home for a range of diverse local players and teams.
Ahead of submitting planning, we consulted widely with the local community to gather their views. There is widespread support across the community for the installation of a 3G pitch at the ground, which will be run as a social enterprise.  To address concerns around how an increase in use of the pitch might impact immediate neighbours, the submitted plans include a suggestion for a reduced speed limit along Gorings Mead, a Travel and Transport Plan for the site to manage traffic and parking, secure bicycle storage, measures to control noise from the pitch, and the installation of the new focused low energy LED energy flood lights.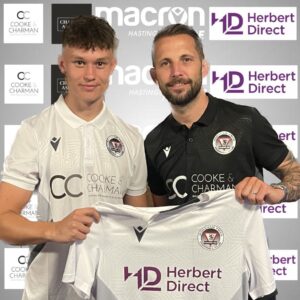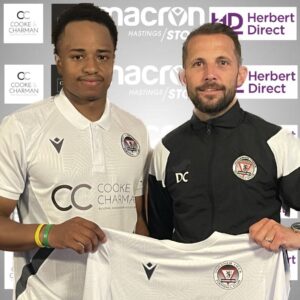 Paul Saunders Sussex County FA Project Manager commented,
"We're delighted that so many partners and funders have come together to save this historic football pitch and ensure it remains as a vital local amenity for future generations. Developing the Horsham YMCA FC site to an all-weather pitch will future proof this much-loved ground and provide sporting opportunities for a wide range of local teams of all ages and abilities."
As the biggest youth charity in Sussex, we're committed to improving the lives of vulnerable young people and working in the heart of communities. Ensuring that this vital local amenity is protected for future generations is the key aim of the development.
For more information about the development, click here.