We are currently involved in an exciting development opportunity for the community of Horsham.  We're working with YMCA Horsham Football Club, established in 1898, to develop an artificial 3G pitch at the current Gorings Mead ground. We aim to make the site available for the whole community to use, ensuring this precious sporting facility remains accessible to all and viable for the next 125 years.
As well as being the home of YMCA Horsham FC, the pitch will also host a wide range of other community teams. One of the key benefits of the new pitch will be the opportunity for wider participation. It already has the support of many local teams (youth, women, veterans) who will now be able to train regularly, whatever the weather. It will provide a community space that can also be used by other local groups for a range of outdoor and indoor activities.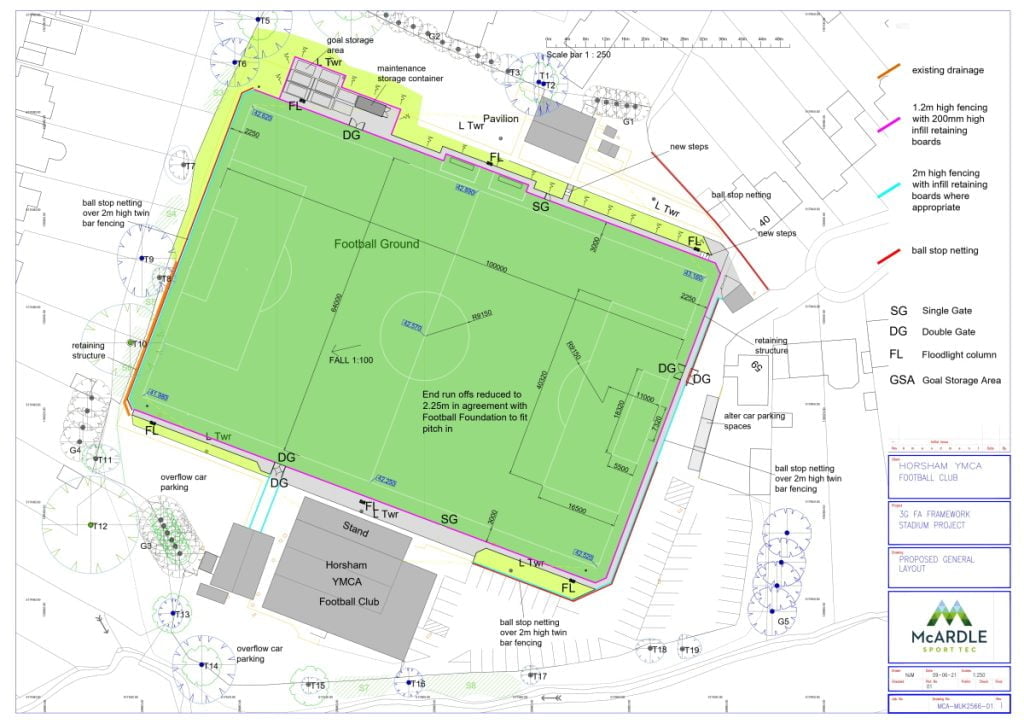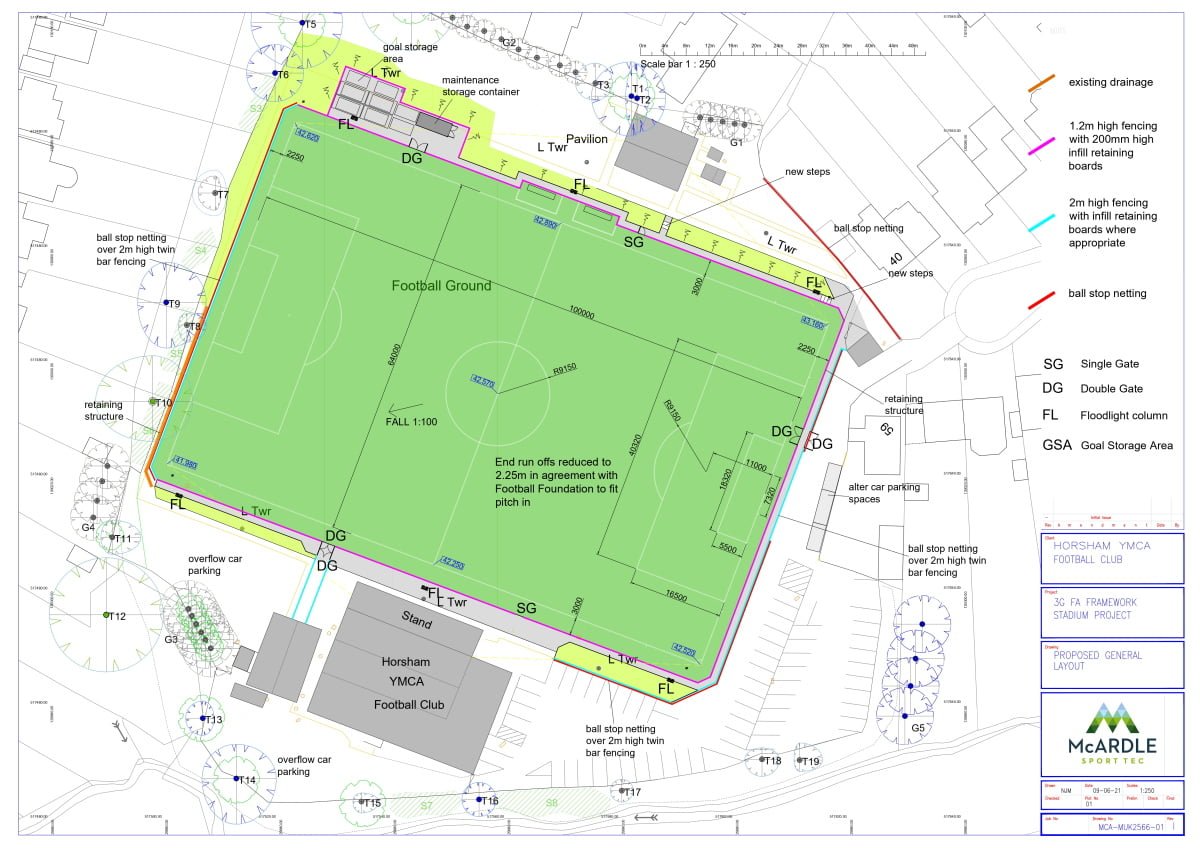 The Gorings Mead Artificial 3G facility will offer:
Home ground for a range of local adult men & women's football teams plus number of youth teams from football clubs and other organisations in the Horsham area
Structured youth pathway for talented footballers to progress within their chosen sport
Secure this historic site for football and other sports, making it fit for the future and retaining the green space
A facility that can be used year-round by people of all ages
Landscaping which will make the site more attractive to visit and walk around
New LED flood lights which are more focused and environmentally friendly
Adult & youngster's groups to rent space for meetings and activities
Indoor sporting activities (boxing, badminton, snooker, Pilates etc)
The proposal will be going to the planning committee before the end of 2022 and if succesful it is hoped that the work will take place in Summer 2023.  The project aims to secure funding via a unique partnership of YMCA DownsLink Group, the Football Foundation, and club fundraising. Remarkably, there is also a capable and willing team of mostly volunteers prepared to help deliver the project for the community.
To find out more about the proposal download our Benefits Document and Presentation.