Going back to school after the summer break can be an anxious time for children and young people. However, this September, most young people will have been off school for around six months due to lockdown, so the transition back into the classroom is likely to be far more difficult.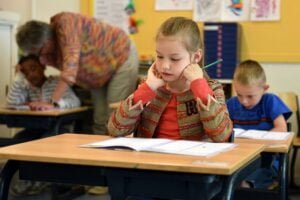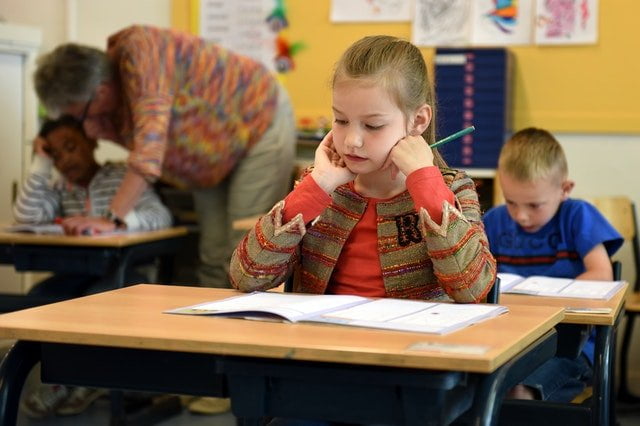 e-wellbeing enables young people to explore their mental health needs online and signposts them to services if they need acute support. The platform recently launched a 'Back to School' page, aimed at teachers, pupils or parents/carers, filled with practical resources, videos, and downloadable assets in order to support everyone through this difficult transition period.
We caught up with Dr. Celia Lesquerre, Consultant Clinical Psychologist and Head of Clinical Development, to find out about the impact of lockdown on young people's mental health. We also asked Nicola Harvey, e-wellbeing's Digital Wellbeing Development Lead, for practical ideas to support mental health and wellbeing.
Lockdown and Mental Health
Dr. Celia says: "Lockdown will have impacted all children and families, but the impact will vary sometimes considerably from one child or family to another. Even within a family, you may notice that children can respond differently. We are now learning that at least a third of children and young people are reporting an increase in difficulties, particularly regarding their mental health and wellbeing.  In a YouGov poll, and research carried out by Barnardo's, they have found that children are feeling lonelier (41%), more worried (38%), sadder (37%) and more stressed (34%).
The lack of social contact with friends and wider family can be difficult for people to manage, in addition to not being able to do "normal things". In fact, for children and young people, more than two-thirds have said that not seeing their friends has been one of the most difficult things about the lockdown. All these things could have a knock-on effect on schoolwork, behavioural issues, and family life.
Having said this, for some, lockdown has had positive impacts on family dynamics and wellbeing. For many parents, the chance to spend more time at home, with their children, the ability to work from home, less commuting, and a sense of a slower pace of life, in general, has led to a reassessment of work and career priorities. Some studies have also highlighted that spending more time together as a family can be beneficial for many children and young people."
Back to School after Lockdown
Dr. Celia goes on to say…
"Schools are likely to introduce a number of different safety measures in order to reduce the possible spread of Covid-19. This could mean:
being in smaller groups (possibly not with their closest friends)
having staggered start and finish times to the school day, or breaks
being instructed to wash hands more frequently
having to remain socially distanced from one another
some may be wearing masks
The details are still emerging and may well be different from one school to another. These differences may leave young people feeling more anxious and some may already have developed some fears about catching the virus and what that might mean for them."
Supportive Strategies
Nicola Harvey commented: "As we transition out of lockdown, the e-wellbeing platform continues to help young people explore their mental health needs at this vital time. We are delighted to be broadening our remit to enable teachers, pupils, and parents/carers to support young people's mental health all year round."
Here are some practical ideas from Nicola to support young people, teachers, and parents impacted by the transition back to school:
Children and Young People
Take part in the quiz on the e-wellbeing homepage for tips and advice
Keep a journal to document the 'highs' and reflect on the 'lows'
Practice deep breathing to find a sense of calm
Schedule some 'worry time' by finding a safe space to talk about feelings with a trusted adult
Take part in physical activities to help refocus the mind and get the heart pumping
Reduce screen time and get some more fresh air
Prepare for the return to school e.g. buy school supplies, travel to/from the school
Parents
Explore the e-wellbeing platform
Connect with other parents, possibly on social media to exchange ideas
Look on the school's website and plan trips to school (even if closed)
Talk openly about lockdown with your child and how this makes them feel
Arrange socially distanced playdates with friends
Read Covid-19 safety information with your child (contact the school or local authority if in doubt)
Teachers
Look after your own wellbeing e.g. practice mindfulness, spend time with family/friends
Contact the Education Support Partnership for wellbeing support
Use the resources on the e-wellbeing schools' page
Keep up to date with school policies regarding CV19
Follow government guidelines
If you are still concerned about a young person transitioning back to school, it's important to talk to someone early on, so click here to find mental health support in your area.
For more information on e-wellbeing and to access the free resources visit https://e-wellbeing.co.uk/schools.