We are delighted to announce that we have 6 incredible nominees through to the semi-finals of the national YMCA Youth Matters Awards 2023! This next round is determined by public vote, so we need you to vote for our brilliant YMCA DownsLink Group semi-finalists and send them to the finals. Read below to find out more about our nominees…

Two of our residents are nominated for Young Achiever of the year, Randy Yesca and Josh Lancaster. This award recognises the exceptional achievements of a young person who has overcome significant obstacles to make a difference in their own lives and their community.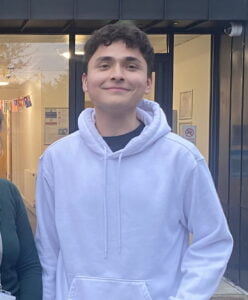 Randy is an unaccompanied asylum-seeking young person from Nicaragua who moved into our Guildford Foyer last year. He worked hard to join mainstream education and remains second in his class for A-Level biology, chemistry and PE. Randy has been selected as a prospective applicant to Oxbridge and dreams of being a physiotherapist. He independently secured multiple work experience placements and was invited to join a Young Leaders Programme learning how to champion change. 
"It was a surprise when my key worker told me she was nominating me. I didn't know I would be nominated then shortlisted for an award, as young achiever I'm pleased that my effort in this county has been noticed, I really appreciate that I've been recognised and hopefully I will win but if not it's been good praise for me" – Randy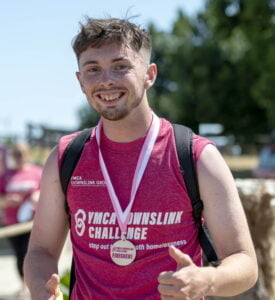 Josh Lancaster arrived at our supported accommodation with low confidence. He embraced YMCA support and slowly gained confidence and life skills and even secured employment. Josh was keen to participate in various activities to raise awareness and funds for YMCA and has completed the DownsLink Challenge twice. Josh also became a YMCA England & Wales Youth Ambassador this year.
"To be honest I wasn't expecting it. The feeling I had was unbelievable. I cannot thank you enough for the people who have nominated me." – Josh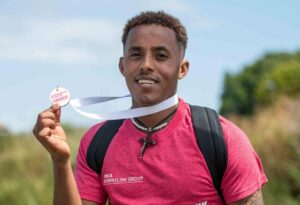 Our Guildford Foyer resident Temesgen Beyena is nominated for the Young Volunteer of the year award. Temesgen is an unaccompanied asylum-seeking young person from Ethiopia who is always willing to help out other people. He regularly volunteers for us, whether that's meeting corporate donors or taking part in the DownsLink Challenge two years in a row. Temesgen also volunteers weekly with a local organisation who make meals for vulnerable people in Guildford. His commitment to helping the community started when he asked his key worker, "How can I contribute to our community?"
"I'm excited to have been nominated for young volunteer" – Temesgen

We have two brilliant nominees for the Young Leader of the year award, Nader Bahr, one of our Guildford residents, and Chantal Greenfield, a WiSE Project Worker. Both have been nominated for their ability to make a real difference at YMCA DownsLink Group, and bring about positive change.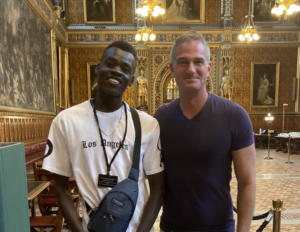 Nader Bahr is a Sudanese unaccompanied asylum-seeking child. He naturally takes new residents under his wing, regularly cooks for others and even accompanies peers to appointments. Nader is also a voice for the residents in Guildford and is a member of our YMCA Youth Council. At their first meeting, he greeted everyone with a warm smile and fist bump, putting everyone at ease immediately.
"I'm very surprised to be nominated for YMA's and I didn't know that people would vote for me to be shortlisted, I am confused but I am very happy" – Nader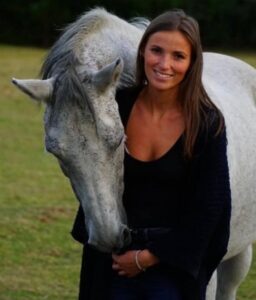 Chantal Greenfield joined our WiSE team in 2019. She creates safe spaces for very vulnerable and at-risk young people to be able to understand and explore their experiences of abuse and begin the healing journey. Chantal became Manager in 2021 and has since transformed the Surrey service, created working links with local organisations, joined up working, training for staff and advocacy for young people accessing the service. Chantal embodies a trauma-informed approach, offering unwavering support, understanding, and collaboration to both young people and staff.
"I'm shocked to be shortlisted! I love my job and everything I do is with our young people at the heart of it. I'm on a mission to create the strongest team providing the highest level of trauma informed support and CSE education, whilst also supporting each other in an incredibly challenging but rewarding job. I'll continue to keep leading, growing and challenging until CSE and the WiSE project are at the forefront in Surrey." – Chantal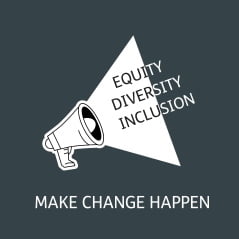 We have been nominated for the Diversity award for Co-creating an inclusive YMCA community. This award recognises a YMCA that has delivered a project or initiative that actively encourages and/or promotes diversity across either age, race, gender, sexual orientation, religion or disability. Two years ago, YMCA DownsLink Group set out on a journey to create a safe, inclusive, and respectful place where everyone can belong and be part of something positive.   

Our incredible nominees need your votes. Please click here and cast your votes before Friday 18th August.