Meet Alice. Alice moved into our 24-hour supported accommodation in Horsham when she was just 17 years old and facing homelessness. Since then, not only has she come back to work for us as a support and advice worker, but she's been inspired to take on a Masters Degree in social work.  We gave Alice a home when she needed it and helped inspire her career, so now she wants to 'give back' to ensure other young people get our help when they need it.  This weekend (Saturday 17th July) Alice will be running 16 miles along the Downs Link pathway, as part of our inaugural DownsLink Challenge, to raise money for us. Read her story below. 
Alice's story:
"YMCA DownsLink Group has been a 'safe space' for me since I was 17 years old both as a service user, then as an employee. Due to difficulties with my family situation, I found myself needing housing at 17. I was lucky enough to be given a room and a home at YMCA DownsLink Group's Horsham Y Centre. I lived there for two years, which gave me a base and enabled me to study and work. I was also given invaluable support and advice which helped me grow.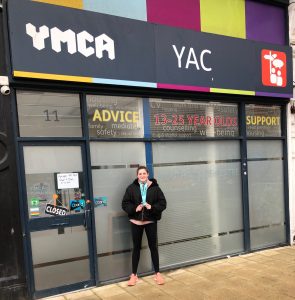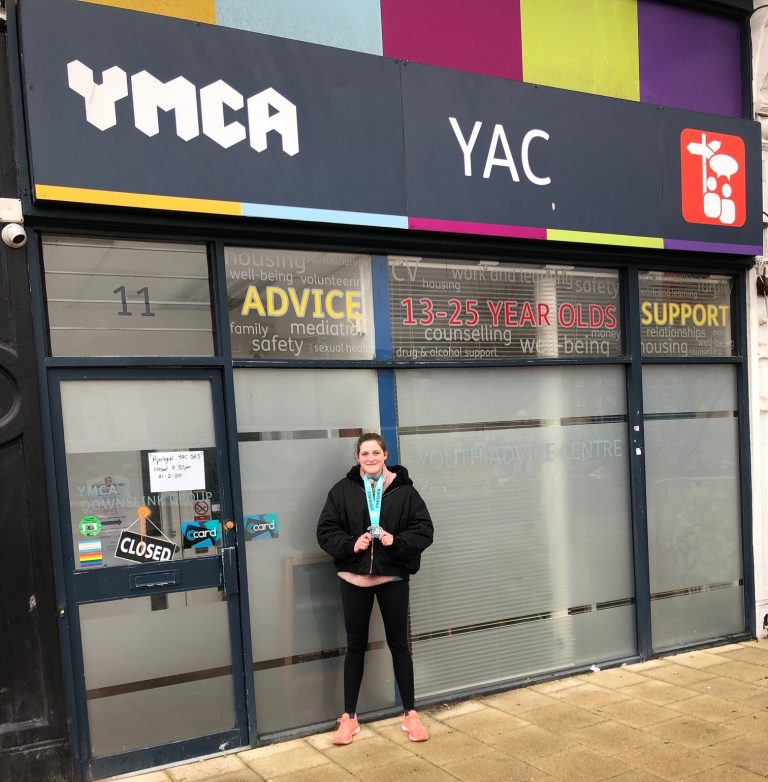 When I started working at YMCA DownsLink Group's, Youth Advice Centre (YAC) Brighton in 2017, I felt so proud to be able to 'give back' to the organisation that supported me so much as a young person. Working at YAC I gained a considerable number of skills, knowledge, and experiences but most importantly a family – the YAC family! The people I have worked with over the years have all been inspiring and I have been fortunate enough to have such an incredible journey as an employee. Since working at YAC I also started my own family and I now have a nearly 3-year-old daughter and gained 3 bonus children with my partner Richard.
I left YMCA DownsLink Group at the end of last year to pursue a Social Work Masters which I am now halfway through. I was inspired to do this because of two managers within the organisation who are role models to me. Now, I'm back however as a sessional housing advisor at YAC for the summer, and again, from the very first day back I had this feeling of safety and was welcomed back in the warmest way.
I have fundraised for the charity twice before, running 10k in 2019 and then the Brighton Half Marathon in 2020. So, when I saw the YMCA Downslink Challenge advertised, I had to sign up! I know from a personal and professional perspective that work achieved across YMCA DownsLink Group changes young people's lives and its staff work so hard to support young people in making positive changes and giving them opportunities to thrive and belong.
I am so grateful for all the support I had as a young person and so proud to work for this organisation."
If you'd like to support Alice (personal JustGiving page) and our work to transform the lives of young people facing homelessness DONATE  HERE. Or, if you would like to offer longer-term support, consider becoming a ROOM SPONSOR and give a vulnerable young person in your community the chance of a brighter future.
Youth Homelessness
Every year we support over 10,000 children, young people and their families operating from our centres in Brighton & Hove, Eastbourne, Guildford, Mid Sussex, Hastings, Horsham, Crawley and Worthing. We are the biggest provider of youth services in the South East and work to tackle the root causes of youth homelessness. Find out more about our supported accommodation and our 'more than a room' programme, which aims to put young people in crisis back on a path to independence.