The second blog in our series of personal stories from the frontline during the COVID-19 crisis, comes from two of our resident support workers in Transitional Housing, Daisy Fellowes and Hayley Rootes, who have also made it onto the BBC in an article about 'Unseen key workers'.
Our Transitional Housing in Hastings and Rother includes a mixture of properties from 2 bed flats to 9 bed houses that accommodate young people aged 18-35 who require low level support.  Support workers come alongside the young people to provide help with a range of topics, guiding them towards living independently so they can eventually move into their own accommodation.
Daisy and Hayley give us a little insight into what life is like working in this service in the midst of COVID-19:
"Just another day at work for YMCA Transitional Housing in Hastings and Rother. Oh wait… No, we are in a pandemic!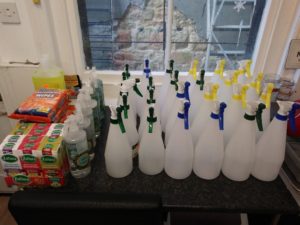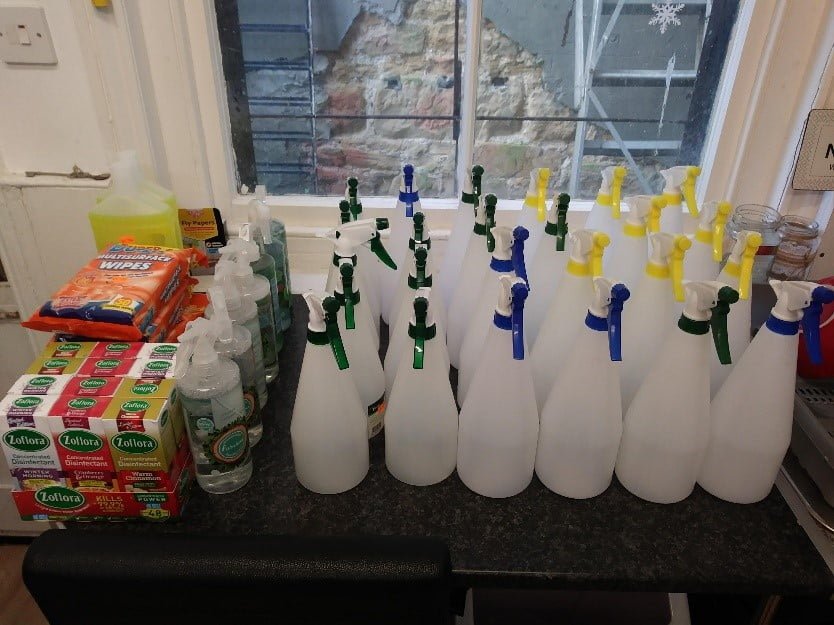 We've been asked by our manager to supply cleaning products to all properties, so we call round shops and suppliers, zero in stock again. But that's not a problem as there is always a way. A brain wave from Daisy plus a load of empty bottles, a popular concentrated home cleaning product, a bunch of maths skills to work out the dilution and Hayley with the required COSSH (Control of Substances Hazardous to Health Regulations 2002 to ensure we are fully compliant) and we've solved it! Cleaning products supplied to all properties.
Lockdown? Don't panic we've got this.
Hayley prints a list of residents for us to call to check they are ok. One team member is sent home due to isolation. It's getting a bit more real now. While the emails load it's time to turn on the phone and listen to voicemails. There's an urgent safeguarding issue, a broken washing machine, and a fire alarm panel needing to be reset. Emails have loaded and there is now also a leak!
It's the usual Monday in Transitional Housing except now we must literally roll up our sleeves and put on our gloves.
Gloves check, mask check, hand sanitizer check, cleaning rota check.
Next we're off to the supermarket with a shopping list, two trolleys and a rough idea of shopping limits. We make a couple of cut-throat decisions at the till over the number of wraps and bread we can buy, now to fit this in the car and deliver to our residents.
Back at the office the phone rings; a resident is feeling anxious over social distancing rules so we give support and reassurance and all is ok again until… we're informed about a young person who needs urgent accommodation. Daisy liaises with the right people, pulls some strings and organises a last-minute move but the room needs a deep clean. We get to work. If only we remembered to take the before and after photos – Kim and Aggie eat your heart out.
A few emails later the week's nearly over but we have weekend and evening shifts to cover in Eastbourne, assessments to arrange, rents to be paid and hampers to deliver. We're no longer working in pairs, everyone is strictly sticking to social distancing guidelines, so we have daily team meetings by video chats on Microsoft Teams and WhatsApp group calls.
There may be an "i" in Hastings but there's no "i" in team and Hastings team has been brilliant!"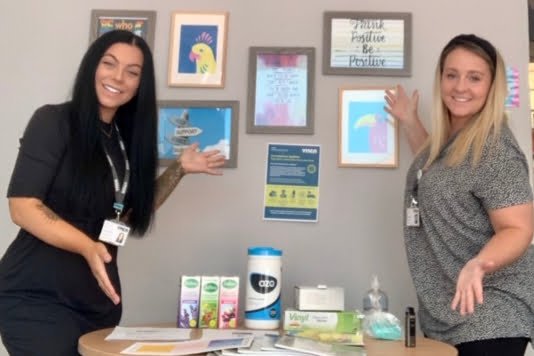 As a charity, we rely on the support of our local community to help fund our work to tackle the root causes of youth homelessness and provide vulnerable young people already facing homelessness with a safe home and the chance to create a brighter future for themselves. You can make a difference to a young person in your community by becoming a ROOM SPONSOR.  Choose which location you would like your money to go to. To find out more click HERE. Thank you.