We support many young people in low-paid employment, who are on benefits, and who may struggle to afford the basics, including period products. Subsequently, our Equity, Diversity, and Inclusion (EDI) Forum has launched a YMCA DLG-wide Period Poverty Project. Meg Murphy (they / them), EDI Co-ordinator, writes about how free period products will be made available to all who need them in our services:
What is 'period poverty'?
Period poverty is the lack of access to menstrual products due to financial constraints, which can be caused by a wide range of life events that negatively impact on someone's ability to access period products. Period poverty also refers to a lack of education, washing facilities, suitable disposable bins, embarrassment and fear of embarrassment, shame and stigma, or a combination of these.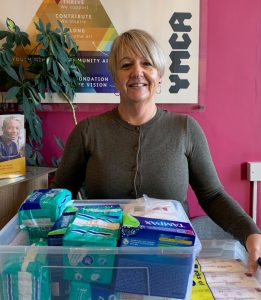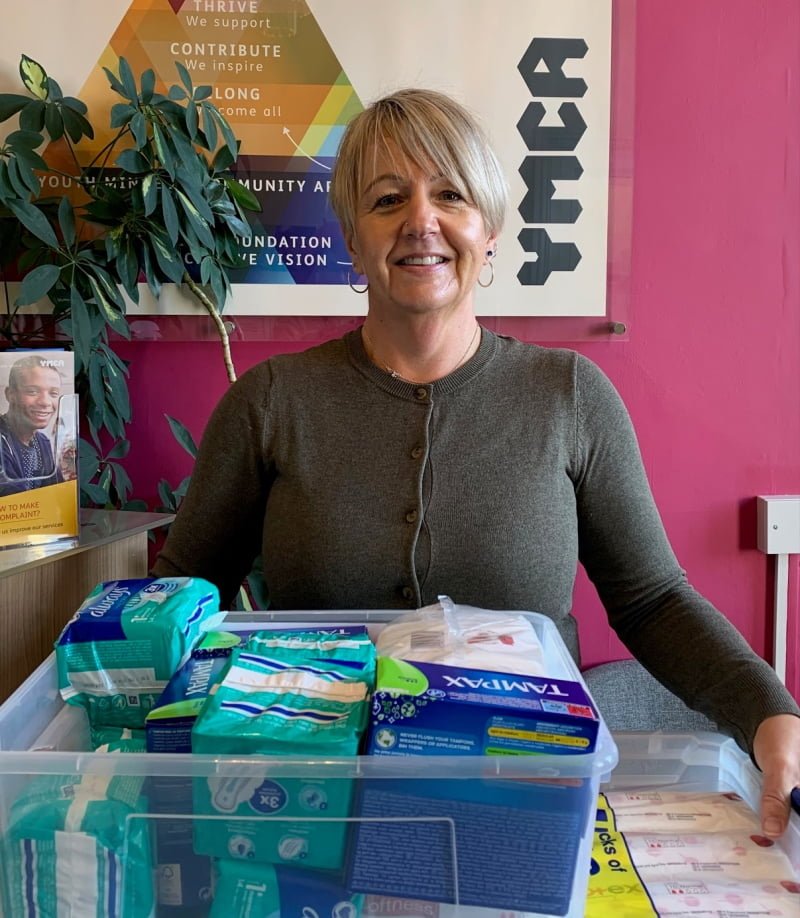 Period poverty is increasing nationally. 46% of menstruating people in Brighton and Hove have struggled to afford menstrual products (Essity 2022). 1 in 10 people who have periods age 14 – 21 in the UK had been unable to afford period products; 1 in 7 had to ask to borrow period products from a friend due to affordability issues; and 1 in 10 had to improvise menstrual wear (Plan International UK 2017). The rising cost of living, low wages, and intergenerational economic struggles may all contribute to people not being able to afford menstrual products.
Why are period products an accessibility and inclusion concern?
Providing free and easily accessible period products is one way YMCA DLG can support its young people and create more inclusive and accessible environments. Women, gender diverse people, and people with uteruses may all experience menstruation, and consequently may experience period poverty at some point in their lifetime. Free and easily accessible period products can help to reduce shame and stigma about periods, reduce embarrassment around affordability, and normalises a regular bodily function. If we find someone feeling awkward when asking for period products, the first thing we can do is just say, "Hey, it's no big deal. What do you need?".
What is the YMCA DLG EDI Forum doing to address this?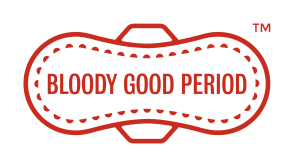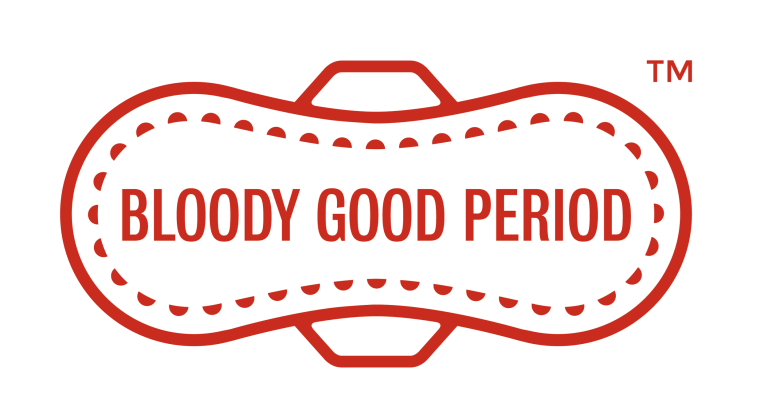 YMCA DLG is now a Bloody Good Product Partner with Bloody Good Period! This means that we will have a steady stream of free period products to be distributed across the organisation to our service users. This is a long-term relationship, so we can ensure that products will be available every single month.
Rachel Irvine, Head of Housing Operations for Brighton, Hove, and Guildford said
"Affordable period products have been the subject of debate for many years and is highlighted again due to the current financial crisis. Juggling household budgets to prioritise other essential items means these supplies invariably drop off the shopping list. The inability to buy period products results in feelings of low self-esteem, stigma, and stress for people on a regular basis. It is fantastic news the Period Poverty Project, co-ordinated by Meg, is making a huge difference by ensuring people who use our services have access to free period products."
For more information about the project, please email [email protected]