Well, what an amazing day! Thanks to everyone who walked, volunteered, or supported this year's DownsLink Challenge. Despite the dire forecast, the weather was much kinder than expected. At times it felt like we were in a washing machine, but thankfully it stayed dry. So far, we've raised over £13,000 but the total is likely to be even higher.
As well as many supporters, we had lots of residents taking on the challenge this year. They each brought a special energy to the event. Highlights included seeing Josh (who you may remember from last year and now lives in our transitional housing) get to the finish before we'd even set up the flags. He did it in under 5 hours and raised over £200. What was even more heartening was to see his family come to celebrate his achievement, which, for those that know him, was a very special moment.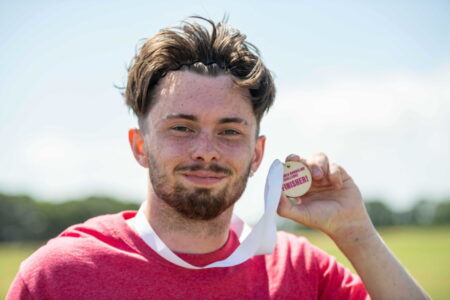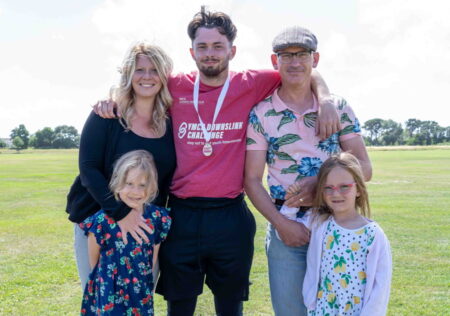 We had a huge team of young people and staff from YMCA Guildford who didn't seem to stop smiling, even after the 17.5 miles. They almost got off to a disastrous start as Geordie, Night Worker, set off in the wrong direction (watch our instagram video here if you haven't seen it). He doesn't have the greatest track record as last year he took a wrong turn and they ended up walking 21 miles. But, despite his poor map reading skills, it's clear that the young people love him and would follow him anywhere!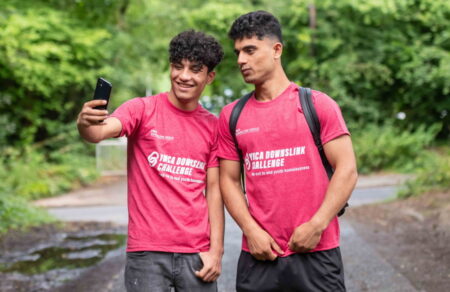 Residents from Brighton and Worthing, joined the team for East Sussex and it was the first time either of them had set themselves such a big challenge. Worthing resident Georgia's target was to raise £100 which we're delighted to say she did. She was also met by her family and it was lovely to see how proud they all were of her.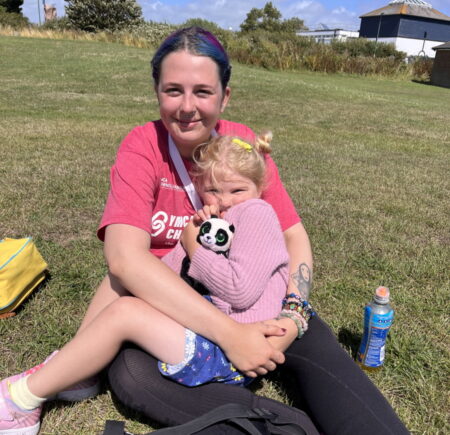 Our staff who walked were also amazing (although hurting at the end a little more than our residents 😉). We can't believe that our chaplain Lucy and Night Worker Geordie have done all 3 walks – we're sure that must merit some kind of special medal! But, there's also an army of people who volunteer and give their time to make the DownsLink Challenge happen. From enabling our residents to take part, to running the refreshment stops and cheering at the end. The event just couldn't happen without them.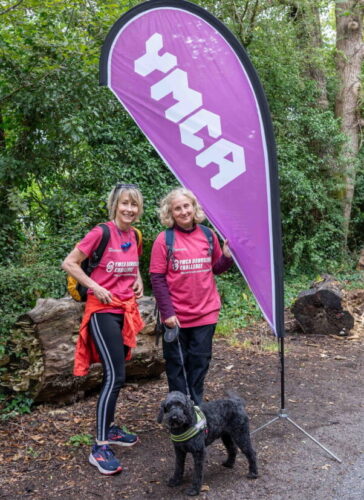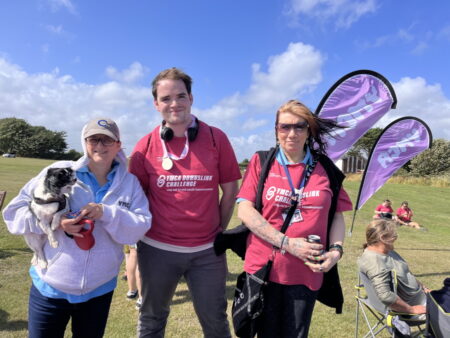 And, we must give a special mention to our youngest volunteer and supporter, Hunter. He's our East Sussex & Guildford Chaplain Elly's grandson and, not only did he wave everyone off and cheer everyone back, but he absolutely rocked his YMCA T shirt! (Oh and he made a whole lot of new friends too….)
We do hope we've inspired you to get involved next year. We can't wait 😊!