Following on from two lockdowns and starting a new school, Sam was suffering from social anxiety. He found it difficult making new friends and suffered from panic attacks, resulting in him not wanting to leave the house. After reluctantly started therapy with us, Sam settled into the sessions and his worries began to lessen. He socialised with school friends and enjoyed going on trips to new places. 
Sam shares his story with us:
I needed some help with my social anxiety. I didn't cope well with the two lockdowns and then started secondary school. It was very scary time for me. I found starting my new school very overwhelming. I found it difficult to make friends and come to school. I had panic attacks and would not leave my house for any fun activities that I used to enjoy. I always liked going to London or the seaside but even thinking about leaving my house was very scary. I had some counselling during the first lockdown that was not helpful so I didn't really want to have another go. But I felt like I needed to do something because I felt like missing out.  
My mum told me about CBT (Cognitive behavioural therapy) and how this could help me and CAMHS (Child and adolescent mental health services) told us about YMCA DownsLink Group. I had 10 sessions overall.
I wasn't sure if these sessions would help me but once I got to know my therapist Jenny, I felt like it was good to talk through my week. Jenny helped me with making new friends at my school. It was small steps so I felt like I could do it. Jenny listened to my worries. I've learnt that sometimes my worries were just 'thoughts' that come and go. I now know that sometimes I don't need to worry about everything.
My social anxiety got smaller and smaller. I started socialising with two boys at school. I was invited to a birthday party – I enjoyed that. I went to a cinema with a group of my new friends and played arcade games too. I also wanted to go outside more often and not feel too worried about people looking at me. Me and mum went away twice that summer after the therapy ended. I was only a little anxious but it was ok because it was a new experience after a long time of staying home. I enjoyed going on boat trips and seeing new places.  
I would recommend CBT and Jenny, my therapist. It helped me feel less anxious and do the same things as other children. It helped me to start going out, going to the gym, the hairdresser or cinema. I'm now no longer scared of going to busy London and I do things almost every weekend. I recommend sessions every week because then you can talk about what is happening and why you are you feeling sad.
I'm doing ok now. I sometimes still feel anxious but it's ok. I've learnt to calm my body down with breathing and I can talk to my friends or mum.  My teachers say I do well at school but I'm not sure about it. I still find school stressful. My mum asked me about having more therapy but I don't think I need it anymore. If I would need it again, I would like to see Jenny again.  
I'm going to get a powerboat license this summer. And I'd like to go to the Netherlands for my favourite game event.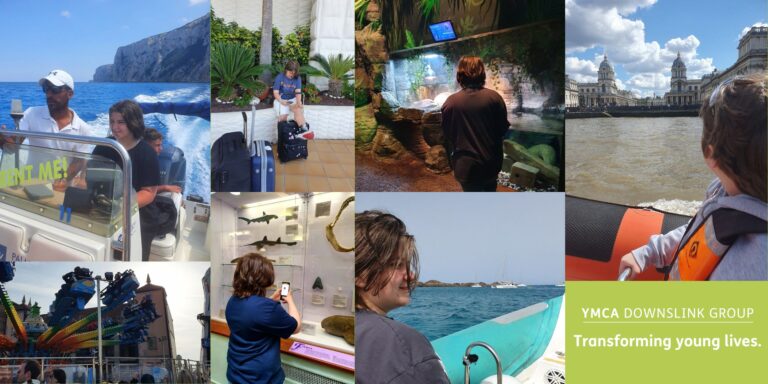 Sam's mum added: 
It's amazing to see my child being happy and smiley again. Sam has grown up so much within that few weeks with Jenny. He is no longer anxious when out and about which means our family can do things together. Sam copes really well with trips and holidays. He has had few trips to the town just by himself as previously going even for a short car trip would be tricky for him. Sam is still experiencing some difficulties with his social communication and is awaiting Autism assessment but thanks to the therapy we both understood some challenges more and adapted our home life accordingly.