We are excited to announce three of our nominations have been shortlisted as semi-finalists for the national YMCA Youth Matters Awards! Online voting that will help determine this year's finalists is now open, please read on to find out more about our semi-finalists and vote now to help them win.
Our e-wellbeing digital wellbeing service has been shortlisted for the Health and Wellbeing Project of the Year Award. This award recognises YMCAs that have delivered innovative and inspiring projects that have had a tangible and positive impact on young people and/or the wider community. Click here to find out more and vote.
Our West Sussex Youth Hub Development Coordinator Elinor Adie has been shortlisted for the Young Worker of The Year Award. This award recognises a young worker for their outstanding commitment to building a brighter future for young people and for going the extra mile to make a real difference in their lives. Click here to find out more and vote.
Our young volunteer Genevieve Duque Adao has been shortlisted for the Young Campaigner of the Year Award. This award recognises a young person for the impact they have had campaigning for a cause. Click here to find out more and vote.
e-wellbeing manager Nicola Harvey said: "Focused on all things mental health, e-wellbeing.co.uk launched at the height of the pandemic to help young people receive access to the emotional health and wellbeing support they need. We are so proud of the work we've done to help youth mental health and wellbeing over the last year, and we couldn't have done it without our amazing young volunteers, supporters and followers. Check out this video to hear from two of our volunteers on BBC Radio Sussex." 
YMCA Youth Matters Awards is an annual awards event, which celebrates the achievements of YMCA young people, staff and volunteers from across the country. The awards programme has been an integral part of the YMCA's calendar since 2009, and was sorely missed last year due to COVID-19.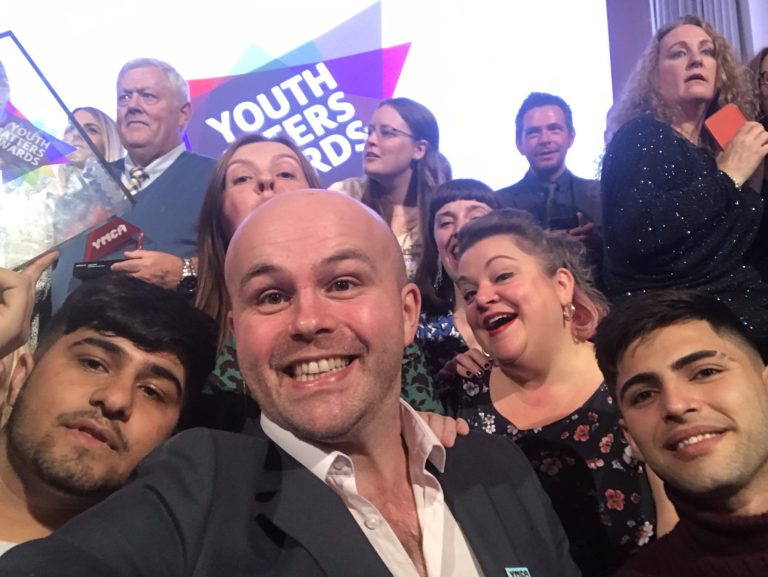 YMCA's Youth Matters Awards 2021 will be held at the exclusive Sheraton Grand Hotel in London's Park Lane on Friday 5 November, and hosted by acclaimed comedian and expert quizzer of ITV's The Chase, Paul Sinha.
The awards are about giving thanks and special recognition to every YMCA, young person, service user, member of staff and volunteer whose hard work and unfaltering dedication have all contributed towards YMCA's efforts to create better communities for young people and families. We believe all our semi-finalists have demonstrated this through their work and determination and deserve a place in the final.
The finalists will attend the awards ceremony in November, where the winners will be announced. More information on all the awards categories and those shortlisted can be found here. If you can find 10 minutes in your day it's worth reading about the achievements of young people, staff, volunteers and projects all making a difference throughout England and Wales as part of the YMCA.