The Ethicurean Guild, founded by Edd Heller, cooks amazing food from small farms and producers and has been feeding residents of YMCA DownsLink Group every Monday for a whole year.
The talented chef is Jacques who works at the Stoneham Pub, owned by Edd Heller. The residents always enjoy Monday takeaway nights with food ranging from burgers to pizzas and more. In addition to feeding YMCA DownsLink Group residents, since the pandemic Edd and his team have cooked 100,000 meals to those in need including NHS frontline workers. From the team at YMCA DownsLink Group, we want to say thank you!
Fiona Sharpe, one of our volunteer Chaplains picks up the meals from The Stoneham and hand delivers them to YMCA DownsLink group residents in Landsworth House where each young person is given a meal, a home and an allocated a support worker to help them identify targets and to work towards achieving goals that lead to independence. Thank you so much Fiona for kindly delivering the food to residents over the last year.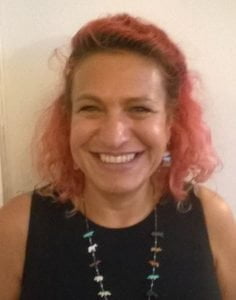 The Chaplaincy at YMCA DownsLink Group provides support to both residents and staff. Our YMCA volunteer chaplains are here to offer support to residents and staff. The daily pressures of life can get to us all. Our volunteer chaplains are there to listen, chat and offer support in any way they can.
The entire team at YMCA DownsLink Group want to say a huge thank you to Edd, Jacques, The Ethicurean Guild and Fiona.  We cannot thank you enough for cheering up anyone's Monday blues with a delicious takeaway. Your support makes such a difference.