In 2017, Charlotte Steer, Step Down Project Worker, was visiting her Uncle in New York following months of backpacking when she came across a unique sock opportunity.
Charlotte told us:
"This is a beautiful small world story, and it's incredible to be a part of a chance meeting that has led to something special years later. I am very grateful to Randy for the kindness he showed in New York and to his hardworking team who set us up with the socks."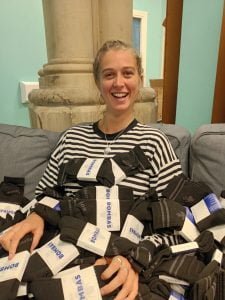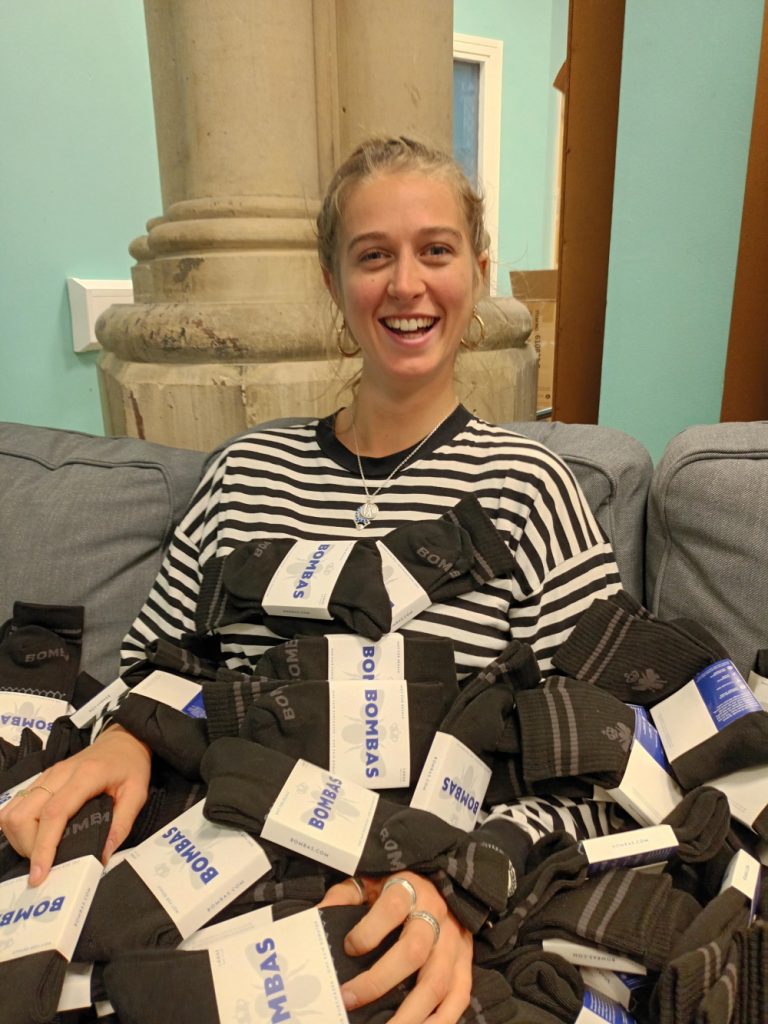 Charlotte was chatting to her uncle about only having old socks to wear on her trip, little did she know that the man at the next table was listening in to their conversation. This wasn't just any man… this was Randy Goldberg, co-founder of Bombas, the quality sock company that successfully acquired a backer from Shark Tank (the American equivalent to Dragons Den).
Randy had been donating socks round the homeless community in New York. He offered Charlotte a couple of pairs, and the next day invited her to visit the Bombas office in the US where she learnt all about their quality socks. Not only do they look great, but they're also seamless, have anti-bac properties and are good for your feet. Bombas are very community minded and donate a pair of socks for every pair they sell.
When Charlotte began working for YMCA DownsLink Group, she decided to contact Bombas and tell them about our Step Down Project at St Patricks. To Charlottes delight, a few weeks later 500 pairs of Bombas socks were delivered to St Pats.
These socks were kindly sent by Bombas to be given out across our projects. So far they've been included in Santa sacks/stockings, distributed to the Brighton street outreach service and First Base day centre, as well as across YMCA DLG.
We're really grateful to Bombas for their donation, and to Charlotte for championing the brilliant Step Down project and sharing her story with us all!