The 44 Challenge – You're invited to take part! A brand new fundraising campaign created to support a range of YMCA DownsLink Group services that aim to keep young people safe, whatever they are facing.  
Why join The 44 Challenge?
Why 44 you might be wondering? Sadly, 44 is the average age of death for someone experiencing homelessness*. We work tirelessly to prevent vulnerable young people (16-24) facing difficulties from becoming part of this terrible statistic. By joining The 44 Challenge and fundraising you can help us change lives.  
We step in to look after young people (16-24) when they are vulnerable and facing difficulties in their life. By supporting young people at this crucial stage in their lives we can prevent them from falling into a vicious circle of exclusion. We provide a range of services that aim to keep young people safe, whatever they are facing. We run Youth Advice Centres, mentoring programmes, family mediation, counselling, support for young people facing sexual and criminal exploitation, and, give those facing homelessness a safe home.  
We need you:
But, we can't do this without you. An increasing number of young people are reaching out to us for support and their needs are escalating; our services are stretched.  
So, will you join us in fundraising and make a change that will be good for you and change the future for others?  
How do I get involved? 
Getting involved is easy – just follow these 5 simple steps:  
Get inspired and choose any challenge or task involving the numbers 44, 4.4 or 440. 

Choose whether to make a pledge and donate yourself, or, set up a fundraising page 

Share your page or donate, suggested donations – £4.40, £44, £440 

Smash that challenge make yourself proud & complete your challenge! 

Share the love share what you're doing with friends and nominate others to set up their own challenge or sponsor you. Do send us photos and share your updates using our hashtag #The44Challenge & @ymcadlg
But I can't think of an idea relating to 44…
No problem, we've come up with a pack that contains 44 ideas to do for the challenge! The pack even contains a colouring page if you'd like to get the whole family involved. Please download the pack here.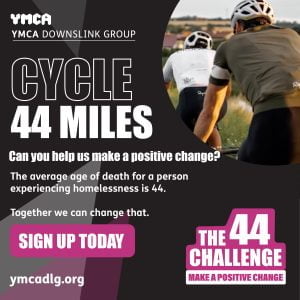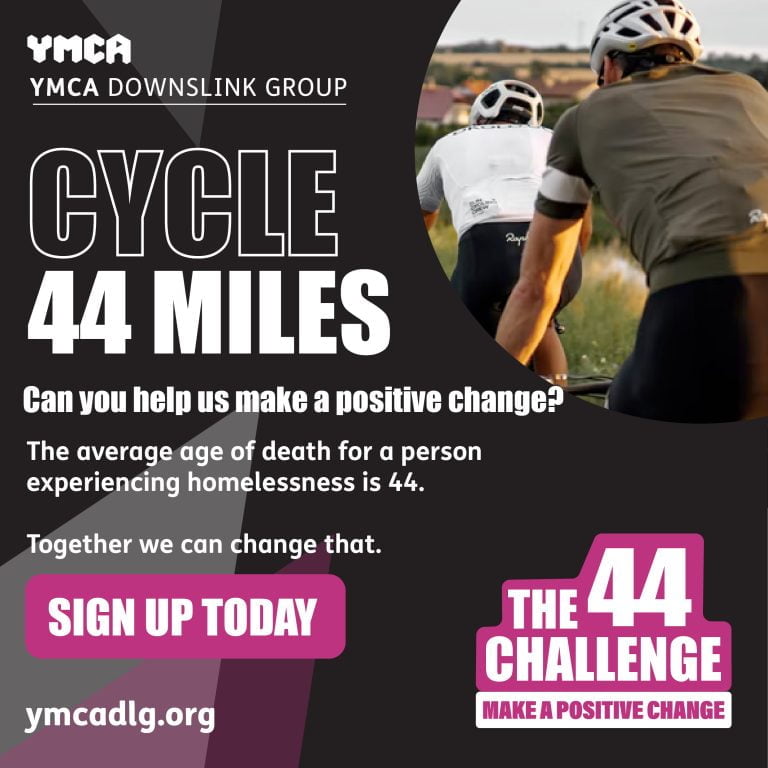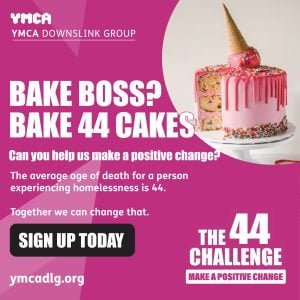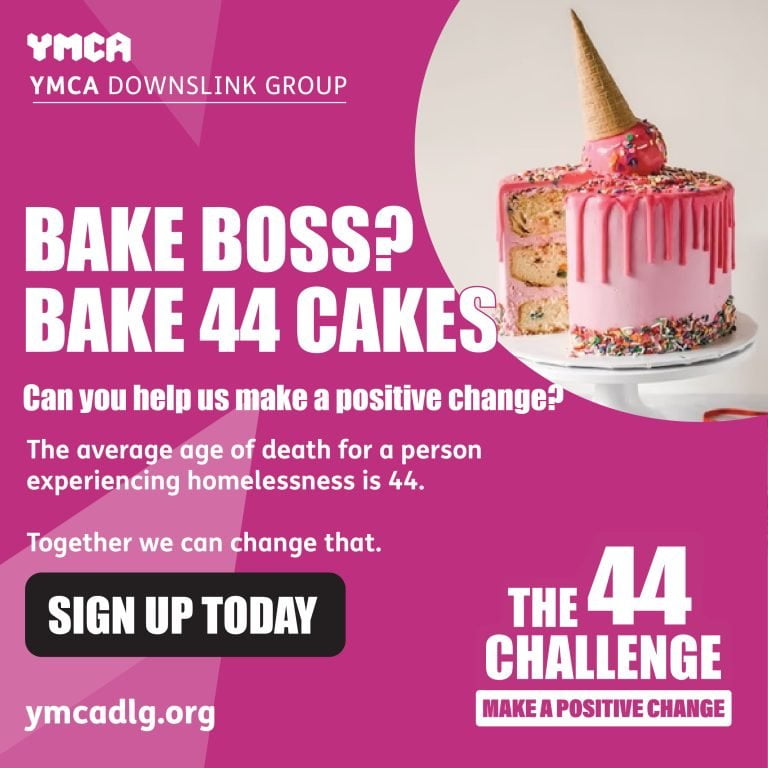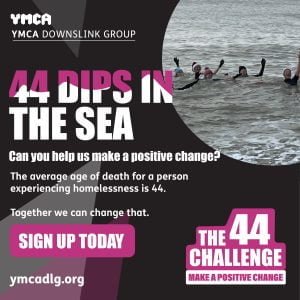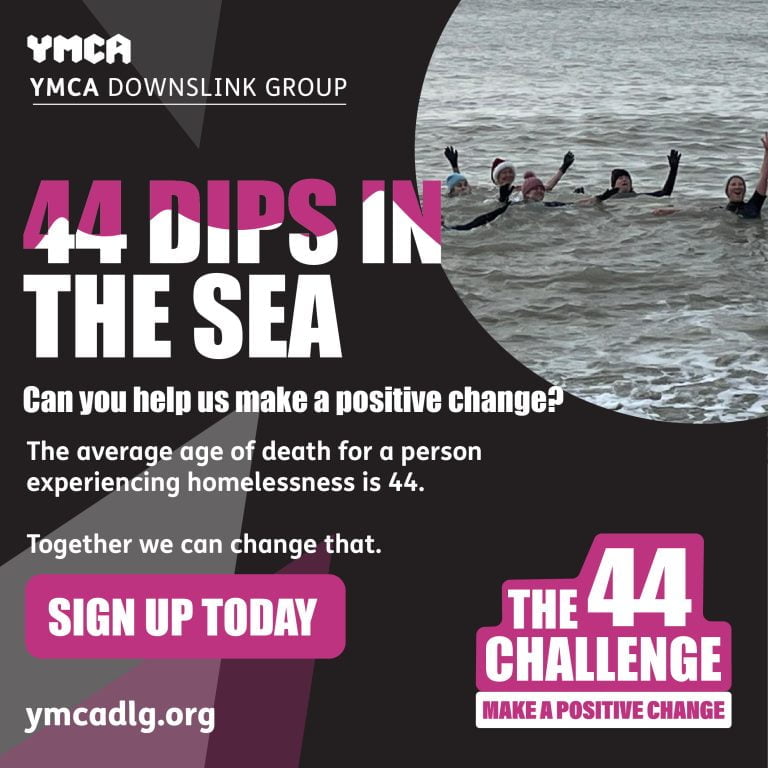 Thank you for taking part, we can't wait to see your challenges! 
*Source: Office for National Statistics – Deaths of homeless people in England and Wales 2020. Among men, the highest number of estimated deaths were observed in those aged 45 to 49 years. Among women, the 40 to 44 years age group had the highest number of estimated deaths.