Our 24-Hour supported accommodation in Horsham, the Y Centre, is our largest housing project and is home to fifty young people, who may otherwise be homeless. Every year, deputy manager Mel Haynes, becomes our very own Mrs Santa, pulling together a festive transformation of the communal areas, to create some seasonal magic for everyone staying at the centre over the Christmas period.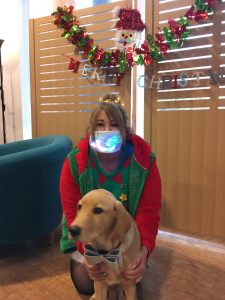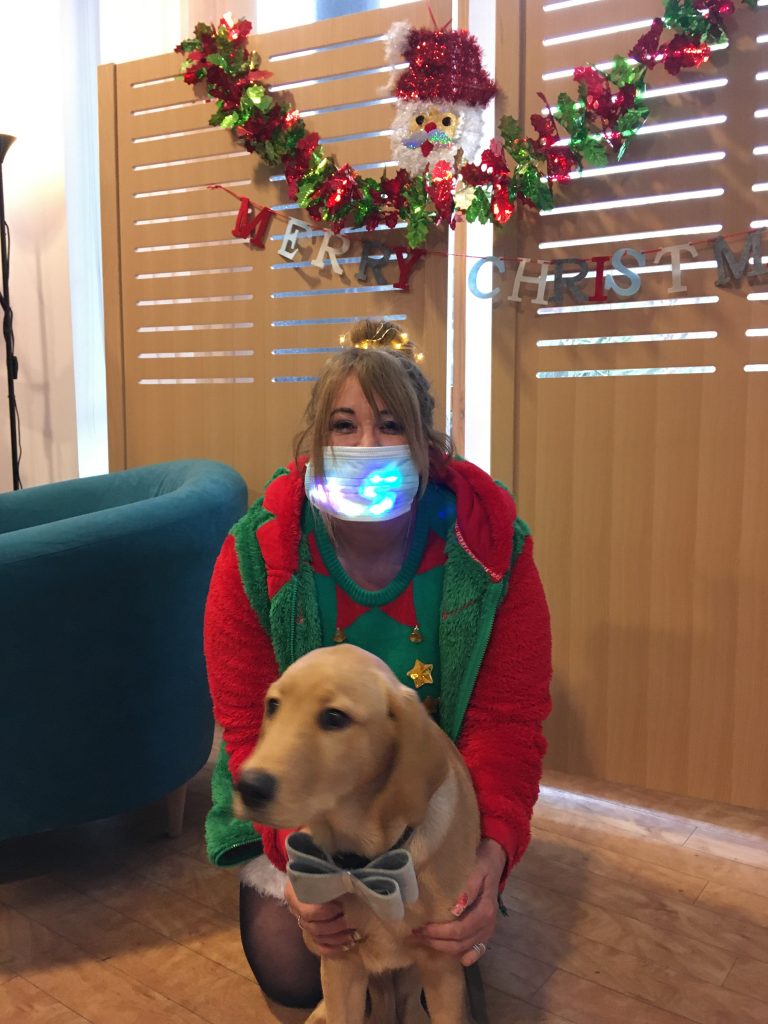 Despite Covid-19, Mel and her team created magic again this year and all the staff dressed up for the occasion. Mel, determined not to let Covid spoil their fun, had even sourced masks with fairy lights.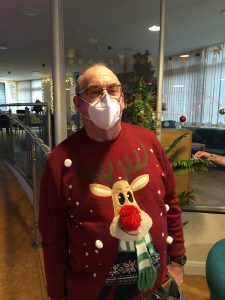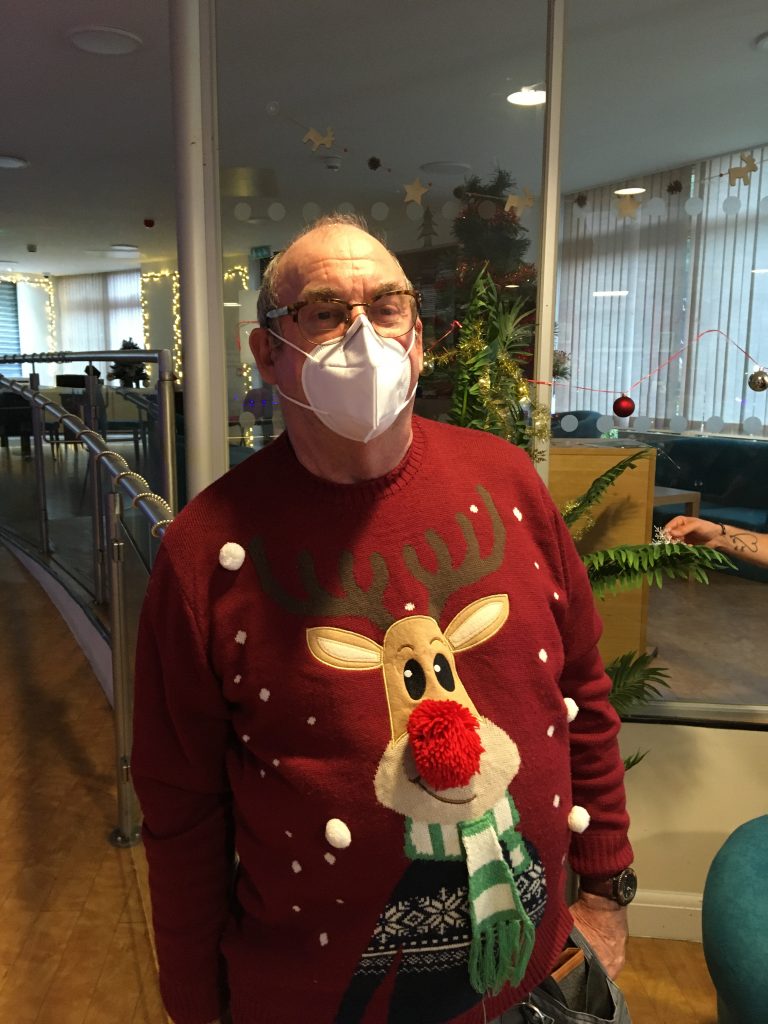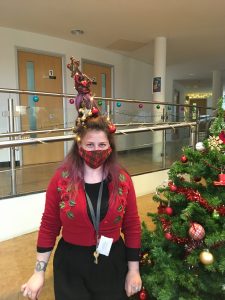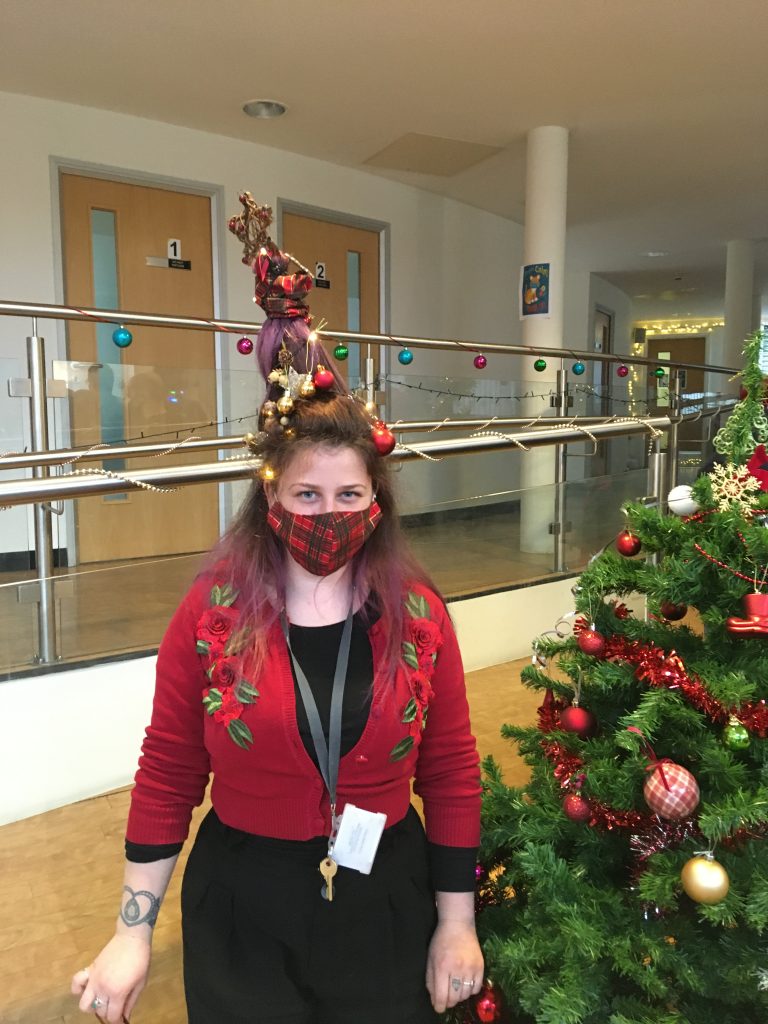 Helped by residents, Amber and Connor, they decorated the centre with over 20 trees (all donated by the local community and businesses).
Another, genius Covid-19 secure addition to the decorations, is the addition of Christmas stickers to the perspex screen on reception so that staff look festive no matter what they're wearing. Fergus, their trainee therapy dog, even gets his own on the door to the back office.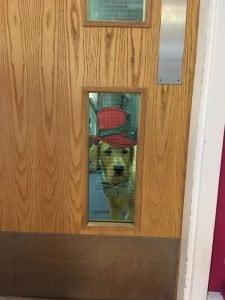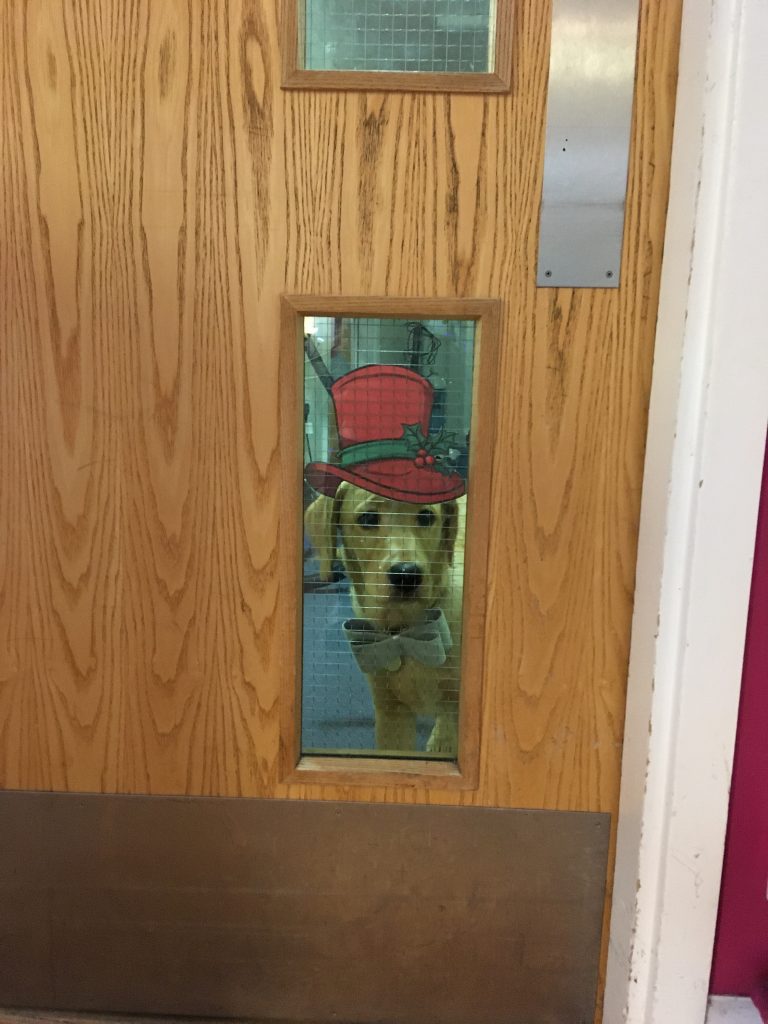 As an organisation we have been humbled by the outpouring of love and support all of our housing projects, right across Sussex and Guildford, have received by their local communities.
For anyone inspired by the outfits at Horsham why not join in with our Christmas Jumper Day tomorrow. Tag (@ymcadlg) and share your pics and we will post across our social channels. If you want to make it a fundraiser, simply text XMASJUMPER to 70460 to Donate £2.