Mary Carmichael, our Family Support Mediator, tells us more about her role and what exactly family mediation involves:
Over the past 6 years I have supported many families with children aged 14-17 who have been in crisis within their relationships. Mediation is such an amazing tool, and it really works to help people in conflict resolve issues and move forward. I greatly enjoy being able to assist parents and their children to have these much-needed conversations and I feel very proud to be a part a team who are committed and dedicated to reducing the risk of youth homelessness in Brighton and Hove.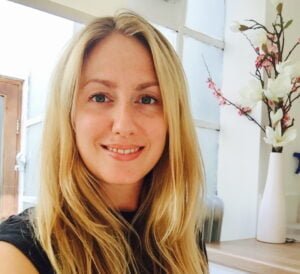 Family mediation is an opportunity for members of a family (in any make up) to come together to talk about areas of conflict and/or when there has been a breakdown in communication. The space provided is neutral, safe, and confidential and the third-party (mediator) is impartial (doesn't take sides) independent from any other services (including statutory) and is professionally trained.
Family mediation helps families to resolve conflict by using solution focused strategies. Individuals are given an uninterrupted space to speak honestly about how they feel and listen to one another with no distractions. There is a strong focus on the mediator being non-judgemental and not offering advice, instead to reflect and reframe to enable conflicting parties to recognise, accept and acknowledge their roles within the conflict which then leads to resolution and understanding of each other's feelings – this would be a good outcome.
Often, young people and their parents' relationships can become strained. This can be for many reasons; generational difference, expectations that both parties have of the other, change in behaviour, relationship breakdown between parents, substance use, education refusal – to name a few. When communication within family's breakdown, relationships break down and sometimes it feels hopeless. This can lead to parents feeling they can no longer continue to allow their children to remain living within the family home.
Family mediation helps to prevent youth homelessness by supporting the family and individuals to feel empowered to set their own boundaries which have been negotiated and agreed by all parties. Compromises are reached which resolve disputes where both parties feel they have been listened to, heard and their thoughts and feelings respected. With newfound mutual respect, agreed boundaries and a plan moving forward, parents and young people feel hope and support and it is likely they will want to remain living together.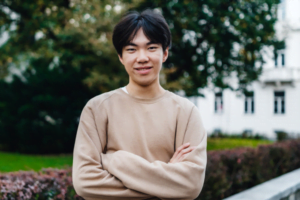 Click here to read Leo's story and find out how Mary helped his family improve their communication and avoid evicting 17-year-old Leo.
…
The Family Mediation Service is based at the Youth Advice Centre (YAC) in Brighton. We accept referrals for young people aged 14-25 via any services, or parents. Young people can also contact YAC or come to our centre and ask to be referred to the mediation team.