Whether you're a gardening fanatic or a complete novice, we're sure you've heard of the Royal Chelsea Flower Show which starts this week! House Beautiful says "This year's theme is 'a return to the wild' as gardens teeming with native plants that benefit wildlife will take centre stage at the 2022 show. Blossoming hedgerows, lush woodland and wildflower meadows will give RHS Chelsea its most naturalistic feel in recent years.". This has particularly inspired us at YMCA DownsLink Group, so we thought we'd take the opportunity to tell you about some gardening projects of our own and how you can get involved too.
Hear some of our residents gardening stories
One of our residents who lives in one of our transitional housing flats and decided to do some work in the garden over the Covid-19 lockdown, which gave him a new focus and made his flat feel like a home. As a bonus, his elderly neighbour also had something pleasant to look at. She was very impressed with Laurence's hard work, she loves to look at the garden and Laurence has said he wants to start helping her with her part of the garden too.
Additionally our Horsham Y Centre Garden has been set up to give residents a chance to grow their own food and learn valuable skills in the process. The garden has been a great success so far giving the residents a chance to learn how to grow potatoes, tomatoes, peas and a range of other vegetables. We have also received a generous donation of £200 which will go to developing the garden further and buying new garden tools.
Could you help?
We are now on a mission to improve our overgrown garden spaces in our high support accommodation projects (they have huge potential). We have residents who are very interested in animals, composting and gardening and believe giving them the opportunity to develop this garden space will be integral to their mental health and wellbeing.
We are looking for volunteers, donations or funding for the following:
Manpower – We are looking for anyone who would be willing to come and support us with tasks such as digging fresh borders, strimming, pruning, weeding etc.
Donations

If you have any spare or old gardening tools this will enable us to have cultivate herb gardens and flower beds with our residents.
Any spare or old garden furniture (tables, chairs, benches, etc.). Or old aesthetics/decorative items, such as solar lights, fairly lights, garden gnomes, we aren't fussy and would be extremely grateful.
Finally topsoil, compost, seeds, pots and any other spare gardening utilities.
Brainpower – If you are a keen gardener and have a working or professional knowledge of gardening and can spare your brainpower for a few hours we would love to chat with you and get your thoughts on what and how we can improve the gardens and give us a basic idea of how to maintain certain aspects of the gardens so that once they are looking great, we can keep them looking as nice as possible for as long as possible.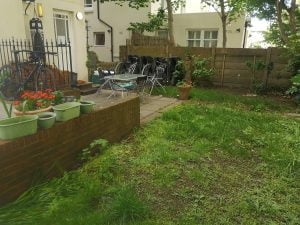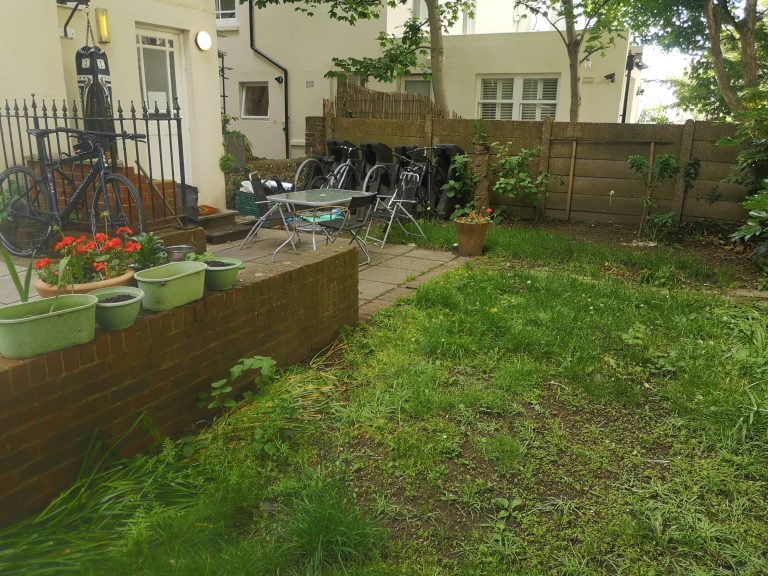 Summer is almost here and our goal is to make the spaces feel like our residents garden again, so they want to use it and so that we can arrange more outdoor activities and sessions in a much nicer and "homey" garden space over summer. We hope you've enjoyed reading this article if you're a keen gardener like us, and if you would like to help support any of our projects with any of the list above please contact [email protected]