Today (18th March 2021)  is National Exploitation Awareness day, the day aims to highlight the issues around child exploitation; encouraging everyone to think, spot and speak out against exploitation and adopt a zero-tolerance to adults developing inappropriate relationships with children, and recognise children developing inappropriate relationships with other children.
A group of clients from our YMCA WiSE project have come together to create social media posts around the theme 'what helped me move on from child sexual exploitation?'. They made these powerful statements to reach out to other young people who may be experiencing exploitation, and to professionals who work with young people.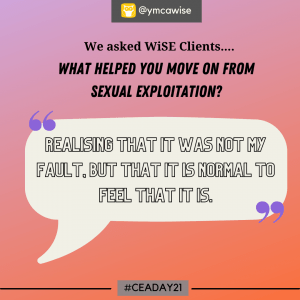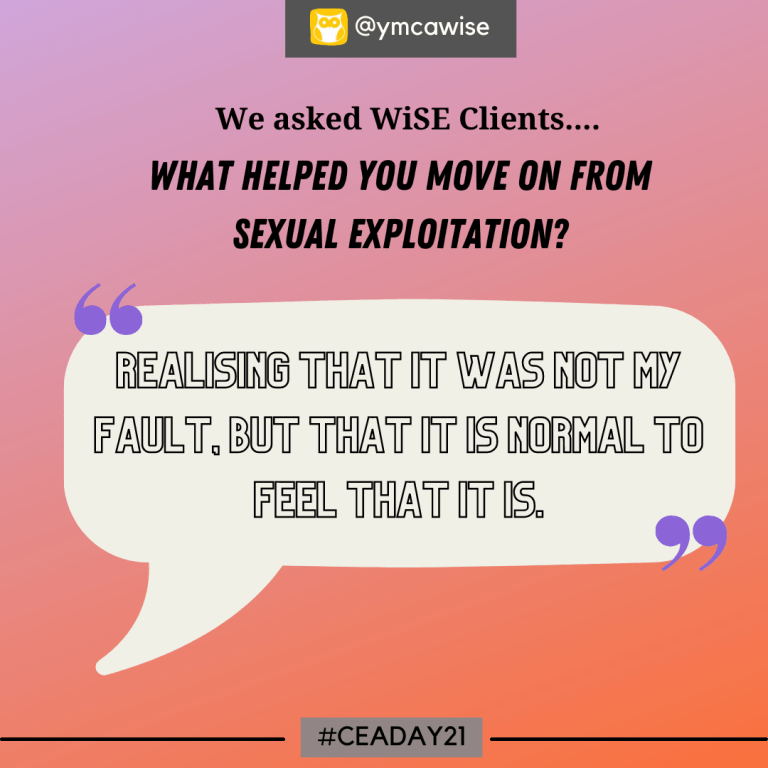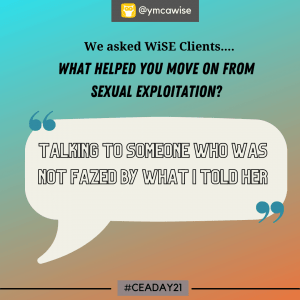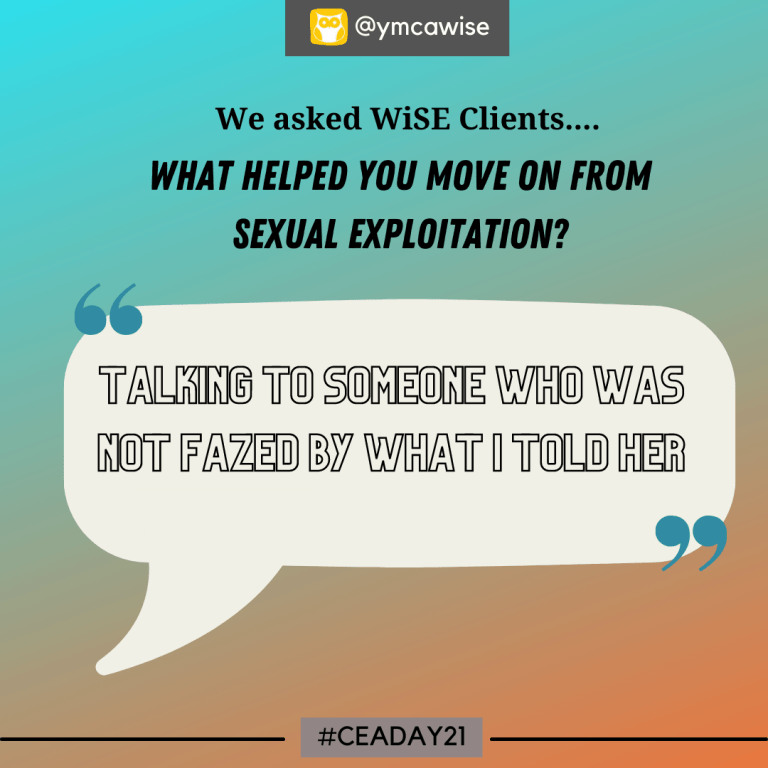 YMCA WiSE will also be posting artwork and poems created by previous WiSE clients on their social media channels. To find out more or support the project please find them on Twitter, Facebook and Instagram.