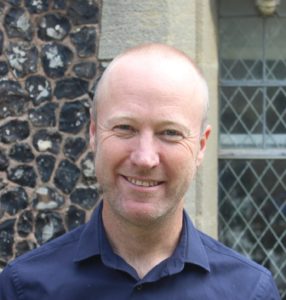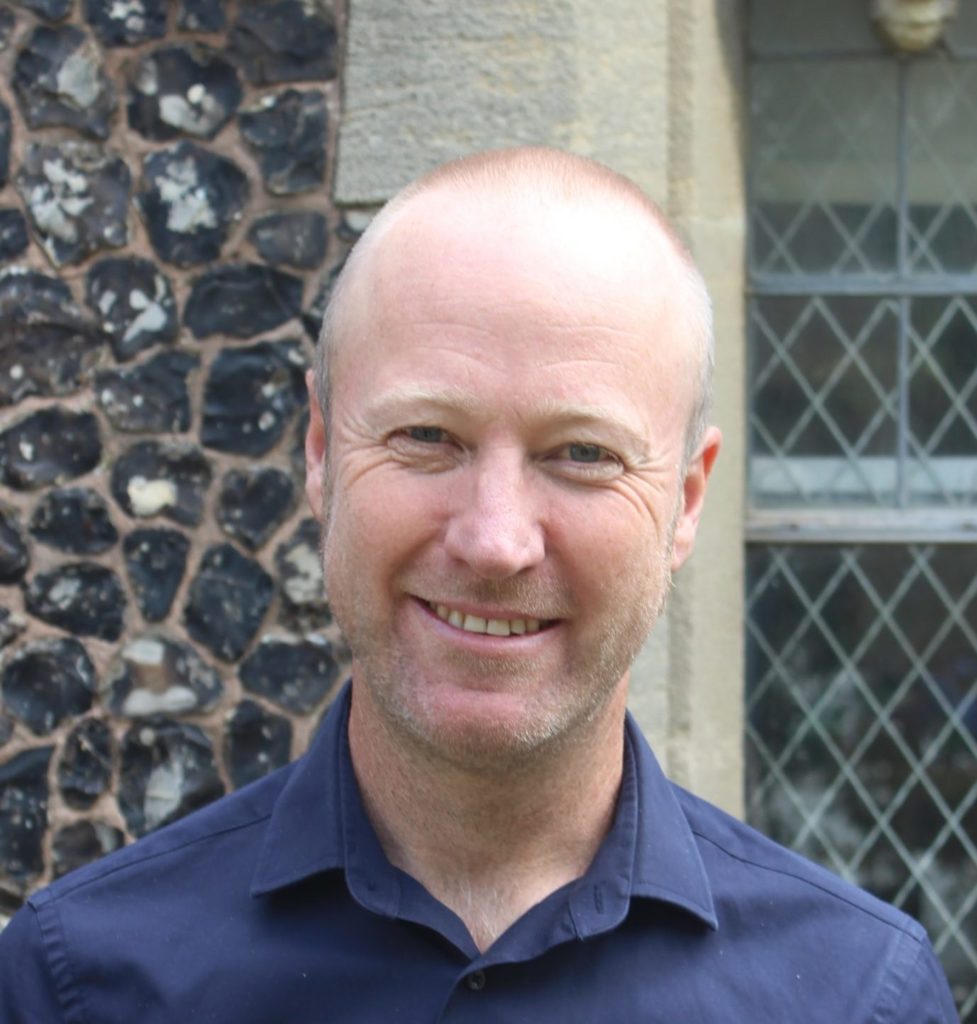 Chas Walker: CEO
Chas joined YMCA in October 2009 as Deputy Chief Executive. Following the merger with Guildford his job changed to Executive Director of Operations. He was appointed to the CEO role in July 2015 following the retirement of David Standing. Chas has a background in supported housing working for Southdown Housing Association in a frontline role and then Hyde Housing in a management capacity before joining YMCA.
Anne Cairns: Chief Operating Officer
Anne joined YMCA DLG at the beginning of 2016 as Director of Communities and Property Services. She has a background in housing, having worked previously for both Housing Associations and Local Authorities, including managing homelessness and allocations services at Eastbourne Borough Council, and housing management and maintenance services as Operations Director at Rother Homes. In addition to the housing side, she had many interesting and challenging management opportunities including establishing new services, carrying out mergers and developing joint working partnerships. In her current role she is responsible for the development of our local YMCAs and oversight of operations across YMCA Downslink Group.
Simon Braid: Chief Finance Officer
Simon is a chartered accountant who was an audit partner at KPMG where he led KPMG's social housing and charity practices for over ten years. Since leaving KPMG in 2009, Simon has advised YMCA DLG on finance matters and was a trustee February 2018 to December 2018. He is an experienced Non-Executive Director having chaired the Audit Committee of Circle Housing (now part of the Clarion Group) and also chaired mhs Homes, a social housing provider in the Medway towns. Simon is Priest-in-charge of the Three Spires, a group of three Church of England rural parishes in West Kent.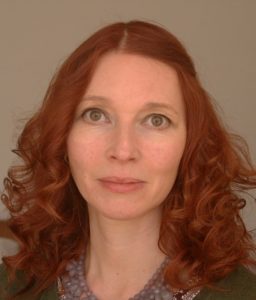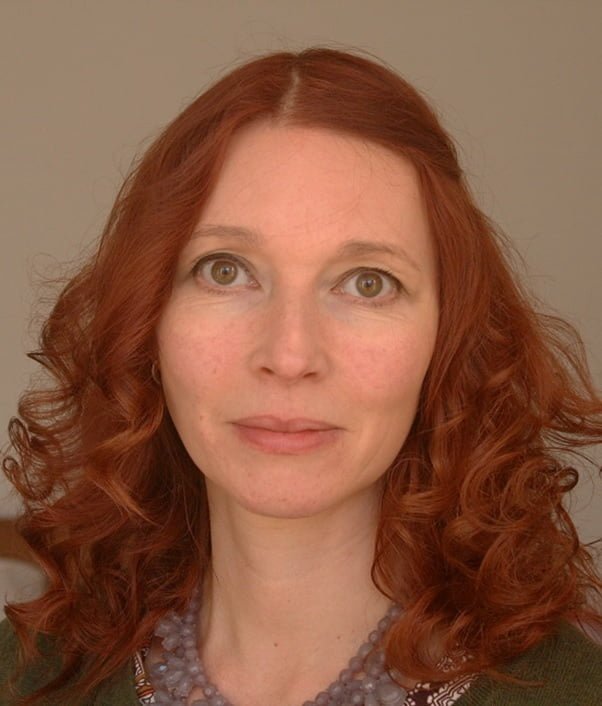 Rachel Brett: Director of Children and Young People
Rachel joined YMCA DLG in June 1999, previously working as a Centre Manager in a young people's supported accommodation project for YMCA Leicester, and prior to that had a number of roles in third sector and statutory disability services. She has a MA (Dip SW) in Social Work specialising in third sector provision and has extensive experience in the strategic development of targeted services for children and young people, tendering and cross-sector partnership working.
Rachel started as manager of our Youth Advice Centre and has held a number of senior management roles, she was appointed to her current role of Director of Children & Young People in April 2015.  She leads on Therapeutic & Wellbeing Services and specialist children & young people's projects; and holds organisational responsibility for Safeguarding and Trauma Informed practice.
Ann Longhurst: Assistant Director of Finance
After leaving university Ann joined the graduate training programme at Thomson Holidays in London. She spent nine years with the company during which she trained as an accountant and had some great opportunities to travel. Ann then joined Carewatch Care Services and spent eleven years as Financial Controller during a period of huge growth. She returned to the travel industry working for the School Travel Group for a couple of years before joining the YMCA in January 2013. She says, "I enjoy all the new challenges that working in a different sector brings and being a part of the invaluable service that the YMCA provides."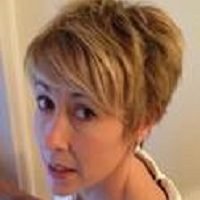 Nikki Mason: Director of Fundraising and Communications
Nikki began her career in the event and exhibition industry working on events such as the Daily Mail Ideal Home Exhibition, BBC Good Homes Show and the Notting Hill Carnival. After 10 years working in events, she moved to the Third Sector to launch corporate partnership fundraising for the Scout Association, an organisation with much synergy to the YMCA. Since then she has worked as the Head of Fundraising for the University of Brighton and more recently as the Head of Enterprise and Partnerships for Born Free – a wildlife charity which is perhaps most infamous for its conservation work around lions.
Fiona Hall: Head of People
Fiona has worked at YMCA since 2008. She qualified in HR in 1998 and worked in education and schools prior to joining the YMCA. Prior to that she trained as a counsellor with Relate and she has a qualification in executive coaching. She says, "I enjoy working at the YMCA because it brings me into contact with so many committed people who care about transforming the lives of children and young people."
Eleanor Clarke: Head of Quality and Compliance
El Clarke's background is in counselling, and she was on a placement as an honorary counsellor based at YMCA YAC in Brighton. In 2001 she joined as a paid employee, as the YAC Drop-in Co-ordinator. She was at YAC for 10 years, overseeing numerous specialist contracts that delivered support and advice services to vulnerable young people aged 13-25. Now El leads on our Quality and Compliance work which covers a wide range of things – quality marks and standards, Health and Safety, policies, learning and development, and I.T. She is also YMCA DLG's Data Protection Officer.
Jamie Guest: Head of Learning
Jamie joined YMCA DLG in September 2016. He is a qualified teacher of secondary and 6th form GCSE and A Level, specialising in History and Politics. For the previous 10 years, Jamie has been working in the Welfare to Work Sector, designing, implementing and delivering employability programmes to mandated and voluntary customers with a wide range of barriers to work, fulfilling the roles of Performance Manager, Regional Manager and Regional Director covering Sussex Surrey & Kent, Thames Valley, Hants and IOW, and London. Jamie is leading a learning and skills offer for residents of our supported housing projects, and our 'More Than A Room' support model.
Sarah Weston: Head of Therapeutic Services
Sarah started her career at Leicester YMCA in 1997 before moving to Brighton in 1999 where she worked for Brighton YMCA. In 2002 she began working in the substance misuse field with Worthing Churches Homeless project and then as Service Manager for Brighton Oasis Project. Sarah has also worked within NHS commissioning, predominately across West Sussex and covering urgent care services including commissioning and procurement of new services, contract and performance management and the integration of service development at a local and county level. Sarah joined YMCA DLG in 2017.
Anna Cooley-Greene: Head of Operations (East Sussex)
Anna joined YMCA DLG in 2018. She trained in fine art and was a practicing artist prior to commencing her career in supported housing in 1993 as a bank worker within large hostels across central London. Anna's career in supported accommodation has led to varying roles including managing services for young people, young parents, mental health homelessness, substance usage and older persons services. She relocated to East Sussex in 2007, joined saha (Salvation Army Housing Association) and delivered specialist projects including tenders, mergers and regulatory compliance alongside overseeing Foyers. Anna's role is to create a strong local YMCA across East Sussex which provides opportunities for young people to thrive.
Sheldon McMullan: Head of Operations (West Sussex)
Sheldon joined YMCA DLG in January 2019. His role oversees West Sussex supported housing services and Horsham YMCA Football Club. Sheldon started his career as a Youth Arts worker in Ireland before moving to Surrey. To broaden his experience and knowledge, he managed services for adults experiencing homelessness at a specialist supported housing facilities including drug and alcohol detox, female only services, entrenched street homelessness and convicted sex offenders. He desperately missed working with young people and so returned to youth development, designing award-winning services, focused on innovation and youth participation. Sheldon has worked for big national and smaller regional charities and believes that the key to achieving goals is the collective pursuit of aspirations though asset-balanced approaches.
Rachael Toner: Head of YIACS and Targeted Services
Rachael joined YMCA DLG in September 2019. She began her career as a Youth Worker in London working in young people's drug services before leading a Local Authority Drug Education Team. Rachael moved on to working in Sexual Health and HIV support services, working both in Vietnam and the UK, including working for Brook London and Terrence Higgins Trust. Prior to coming to YMCA DLG Rachael worked for East Sussex County Council working to improve relationships and increase collaboration between Health, Social Care and the Community and Voluntary sectors.
Paul Napthine: Head of YMCA Guildford and Social Enterprise
Paul started his career in the leisure services industry in 2000 in Essex after completing his degree. He soon moved back to his home town of Guildford to work at Guildford College with modern apprentices studying a range of subjects including mechanics, electrics and business development. Paul then moved into community development with a specific focus on rural communities. Before joining YMCA DownsLink Group in 2017 Paul worked at the UK wide Sports charity Sported, managing a range of national partnerships including Sport England, Deutsche Bank, Tennis Foundation and England Boxing. Paul's current role with YMCA involves working with our team in Guildford to support residents and develop the YMCA's offer within the wider community.