Welcome to the YMCA DownsLink Group service-user online art exhibition!
With Brighton Artists Open Houses running this month, and many artistic and creative ventures able to resume, we wanted to join in and take the opportunity to showcase the creativity of our amazing service-users and residents.
The pandemic has impacted us all, and it has been particularly challenging for the vulnerable people we support, many of whom were already struggling with their mental health before covid-19 entered our lives. We invited them to submit a piece of art that reflected how they have found the past year.
Art is a fantastic form of self-expression and helps channel difficult emotions and feelings, while creating something beautiful. We hope you enjoy looking at these pieces of art, and if you'd like to ensure every young person continues to receive the support they need then please consider donating a few pounds as an 'entry fee'.  Thank you and happy browsing!
These are some of the pavement chalks Blue did when he was homeless. Blue used to be a tattoo artist and to help him through his homelessness he used to draw on the pavements to show off his talent.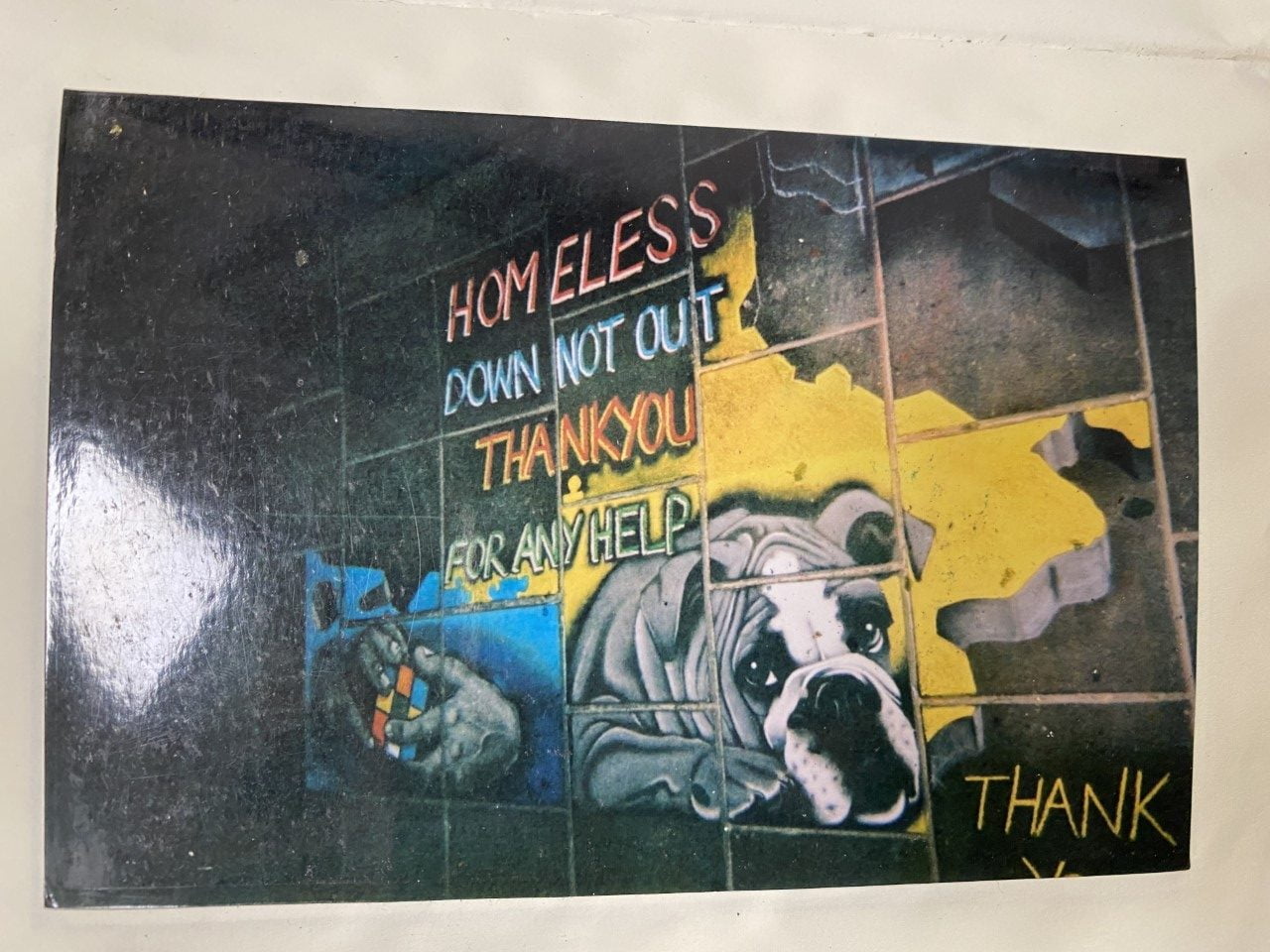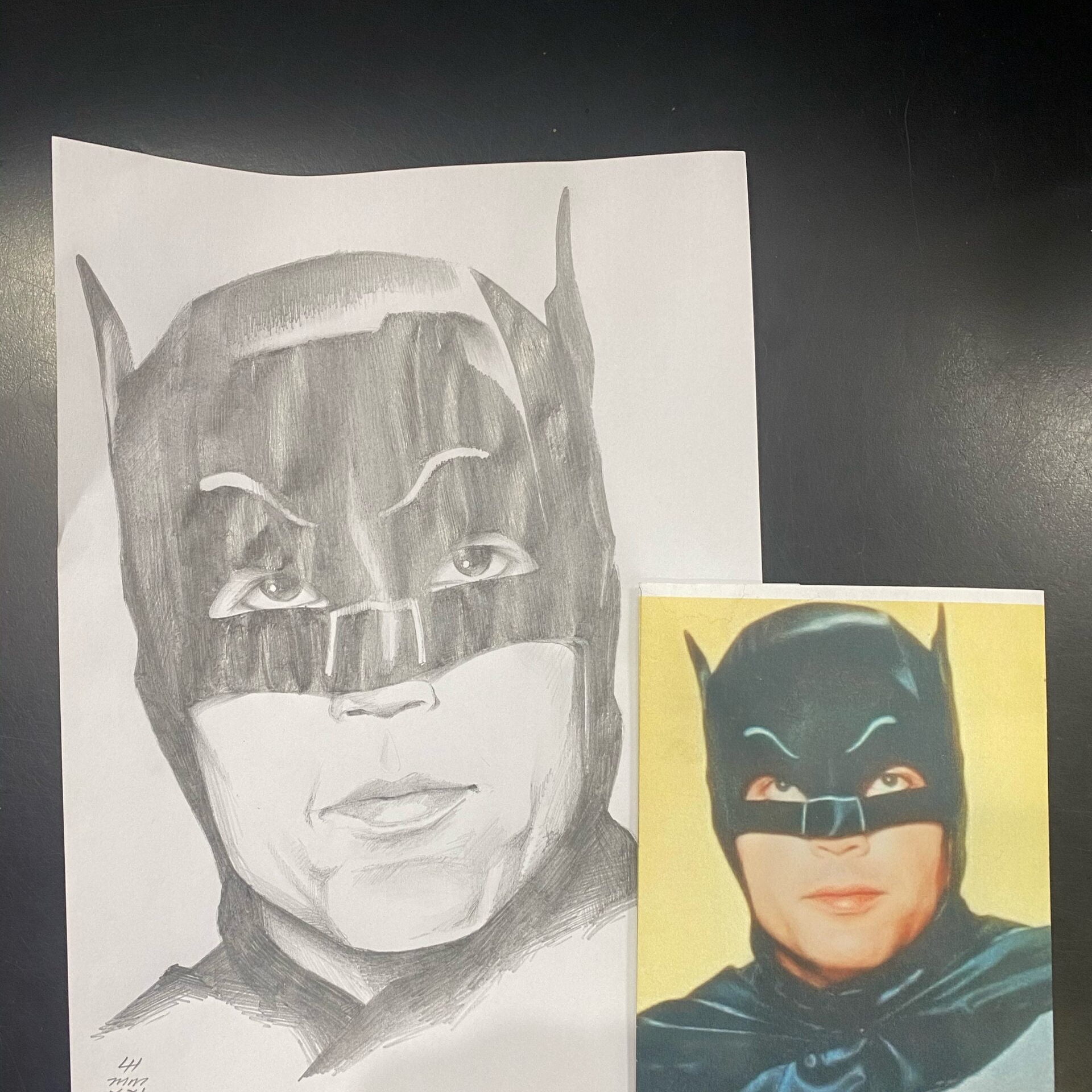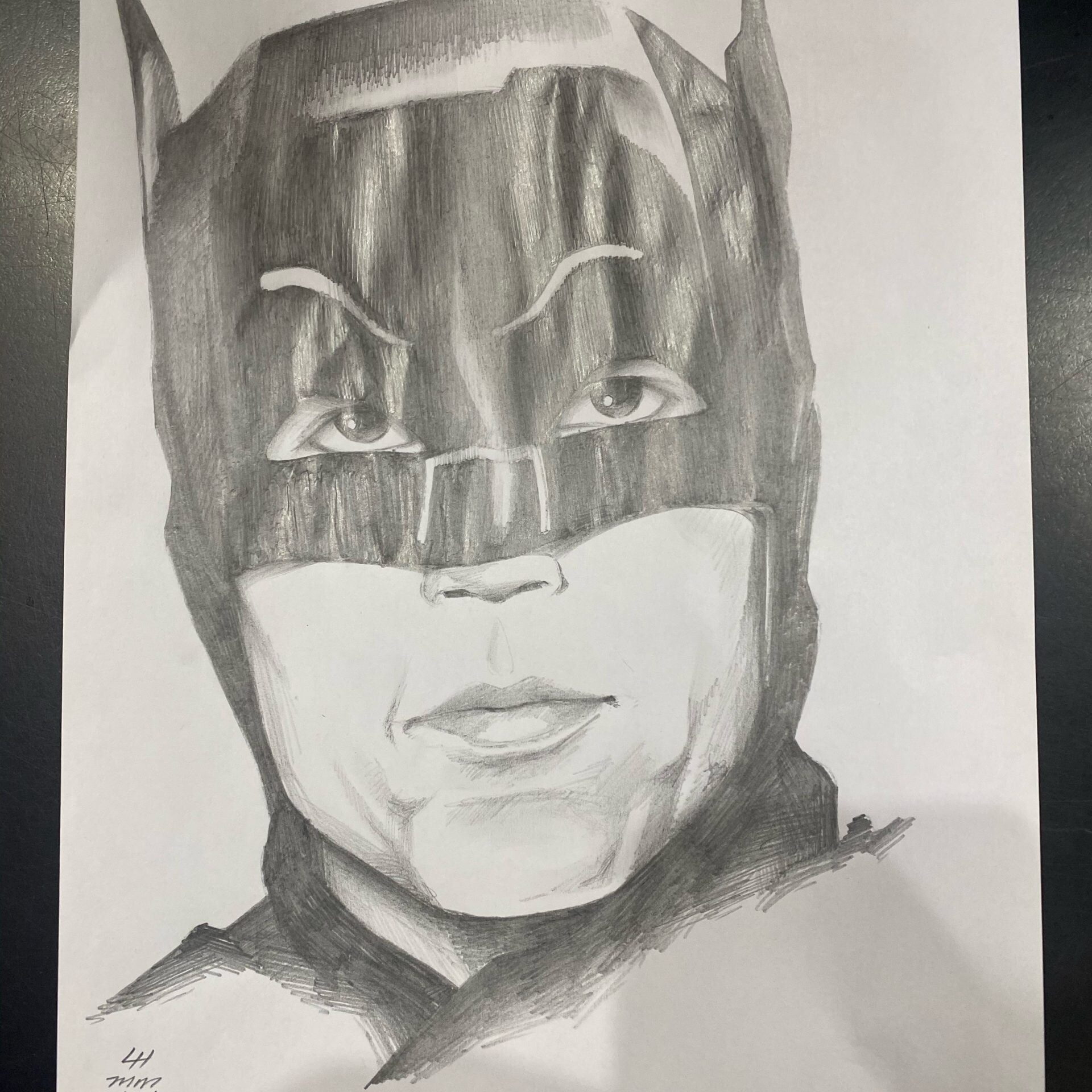 These two pieces of artwork are by Dan St Pats. The artworks are pen and ink and graphite on paper:  "Tyranid" and "Celtic".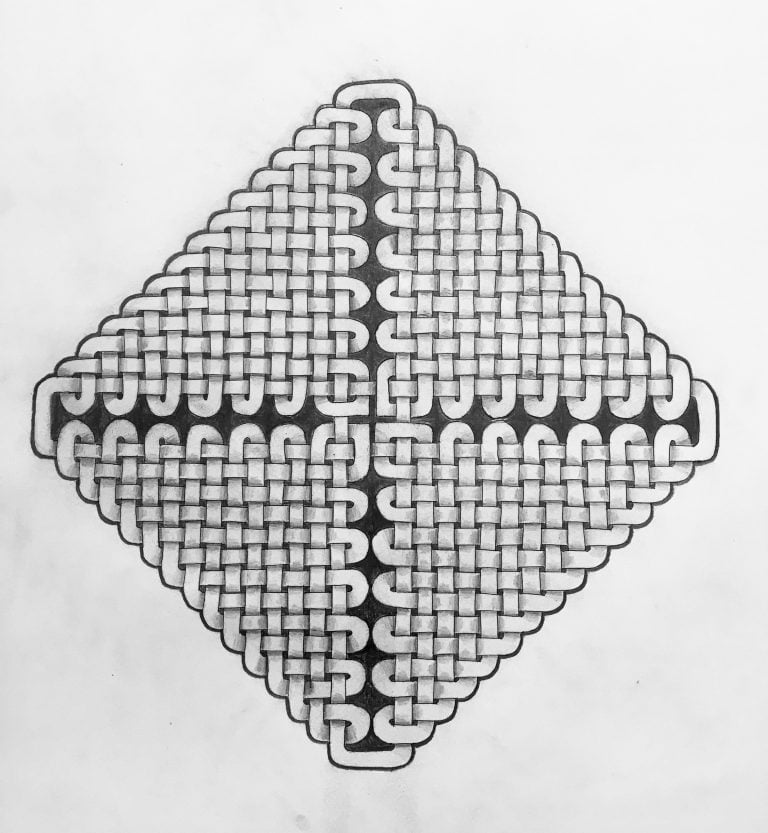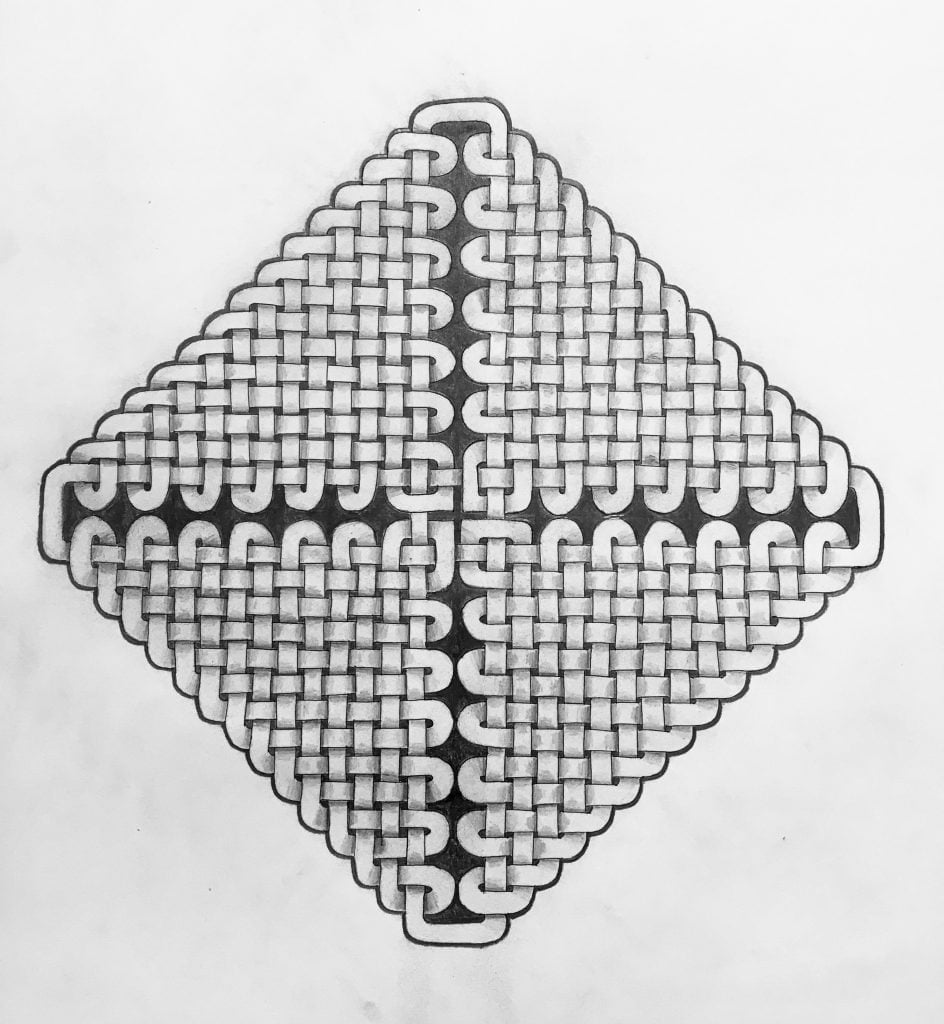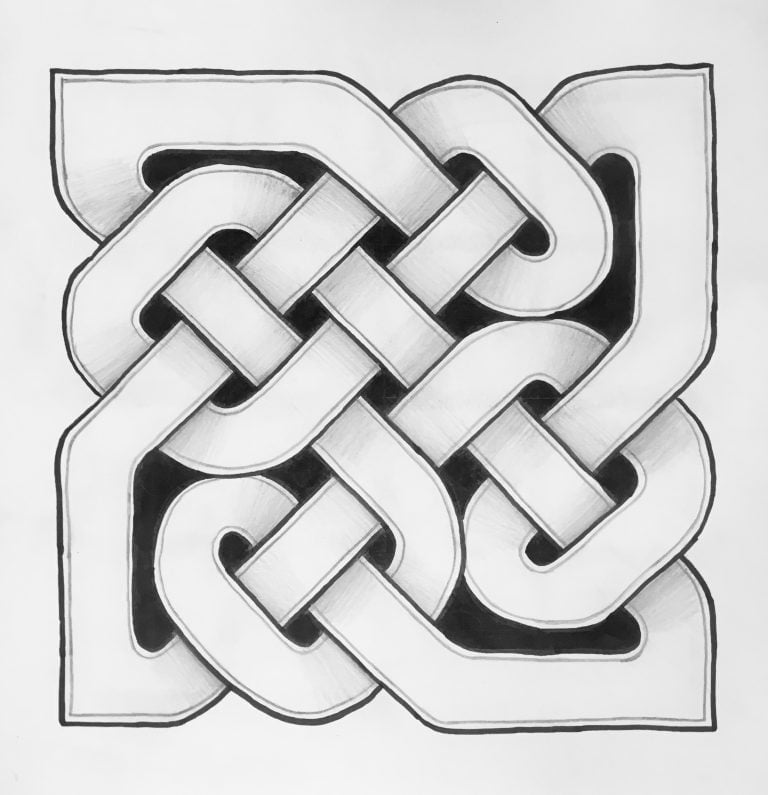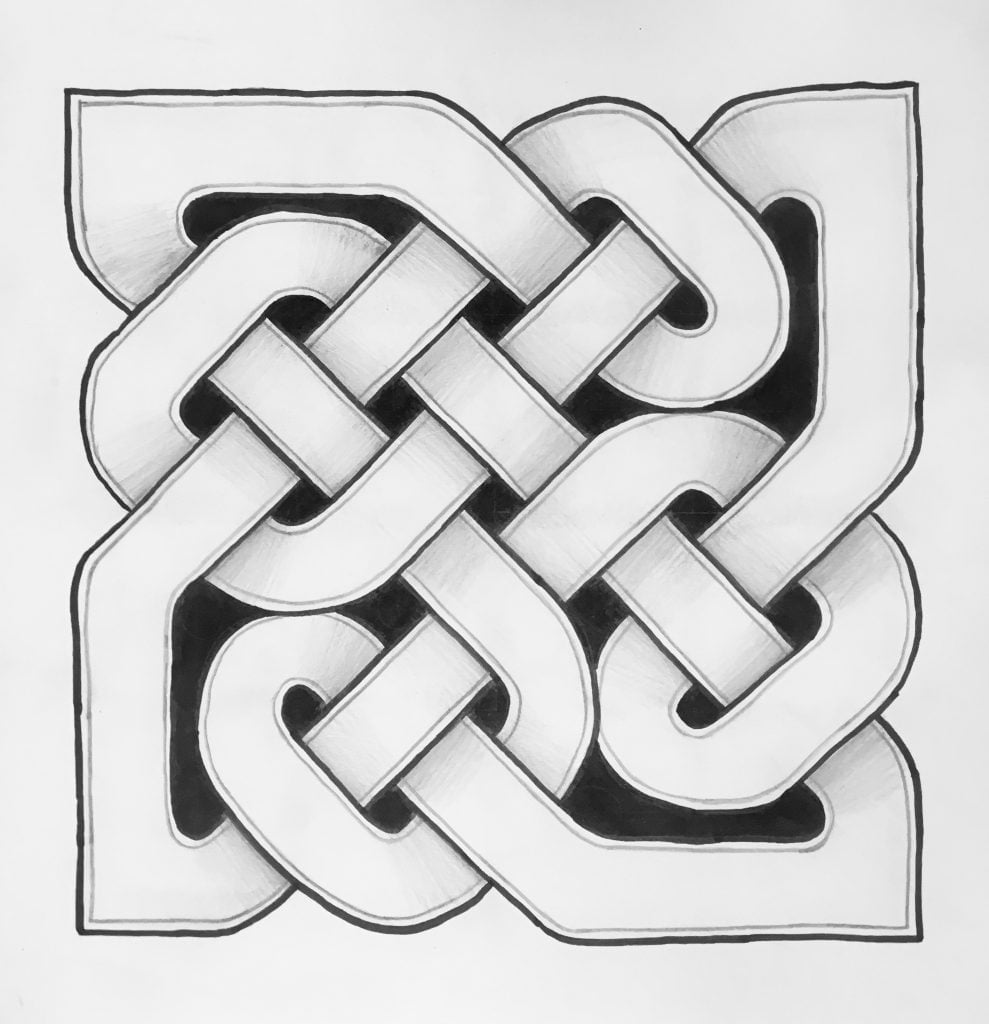 I have an art club with a group of friends where we set a theme, make a piece of art then sit down to show each other what we decided to make and why. This is something we've made an effort to carry on when we haven't been able to see each other in person and it's really helped me to not only stay connected with my friends but take some time for myself and make something that's meaningful for me. This piece is a collage of pictures I've taken on walks, a self-portrait and a poem. It's talking about the feeling that life is passing you by in lockdown because everything seems more confined. Something that reminds me I am still 'dancing' through life is writing and making art. While only mine is here, my little art club all made a piece too and we talked about them the same as we always do.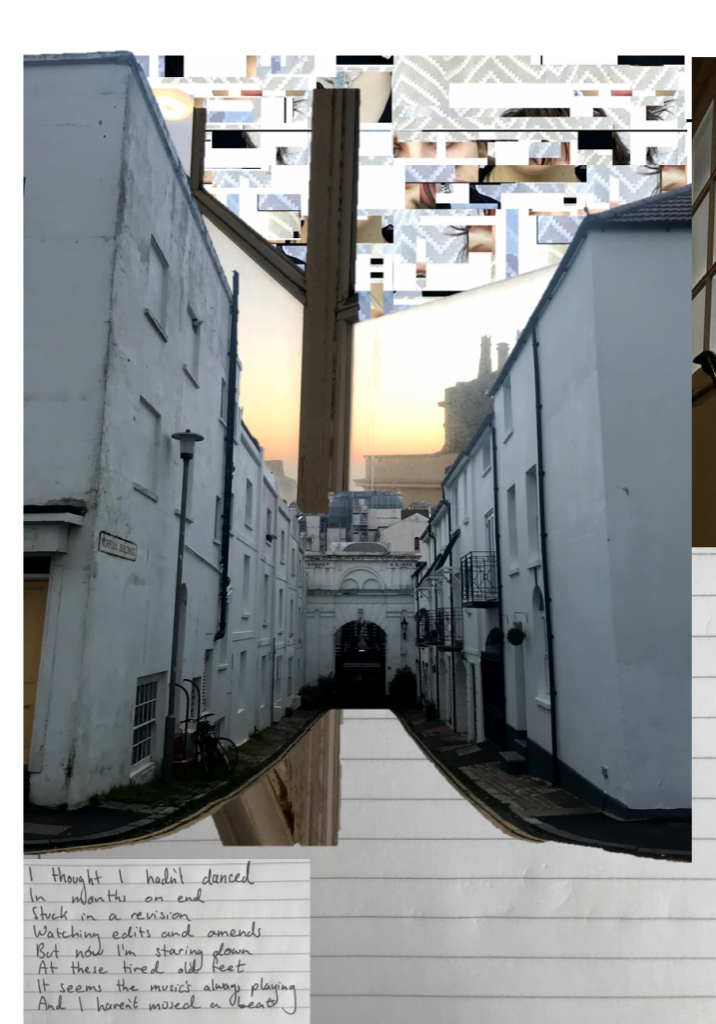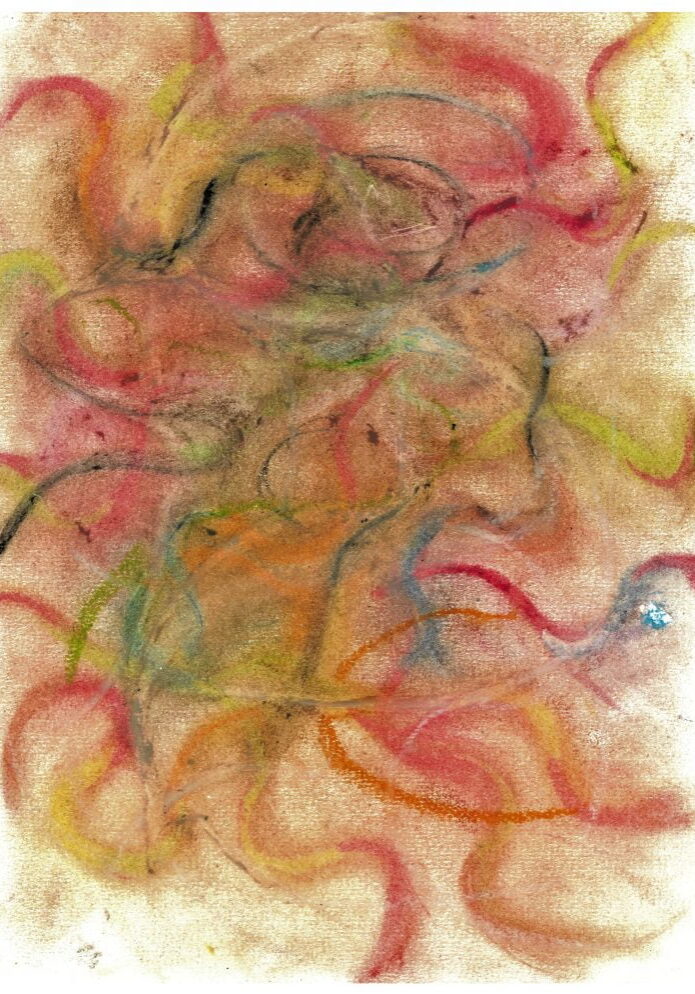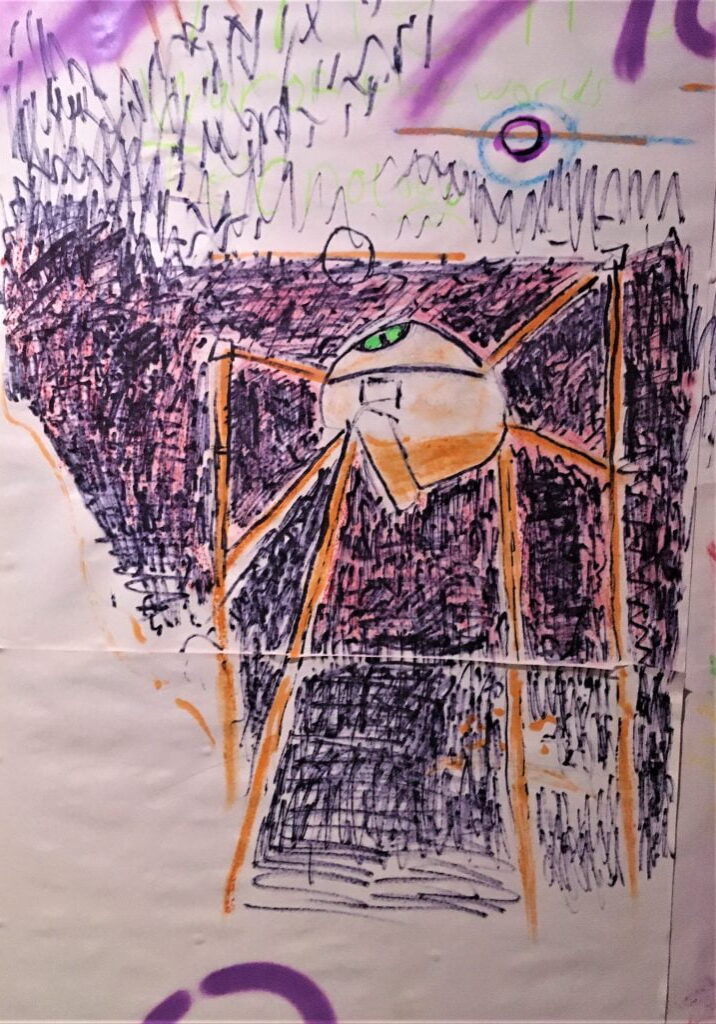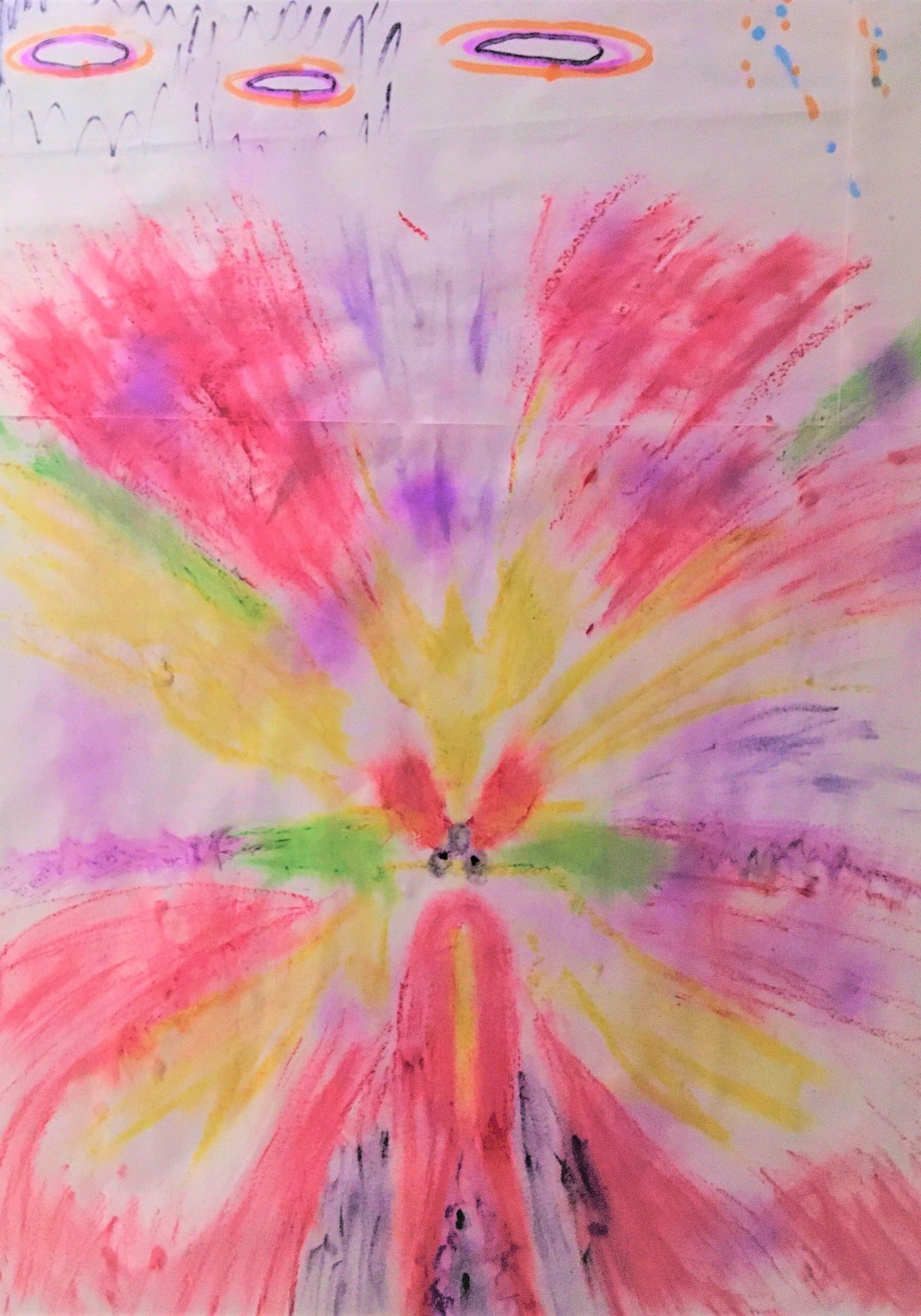 Nathan finds colouring in to be very therapeutic and did a lot of it during lock down. He chooses his colours carefully and this picture hangs proudly in his supported accommodation building.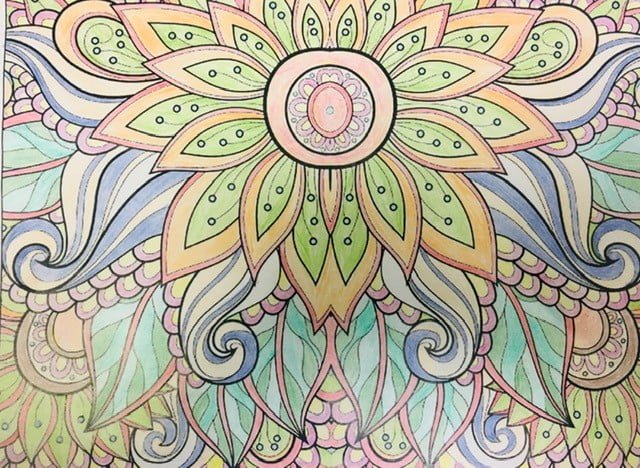 To support young and vulnerable people, please consider making a donation today