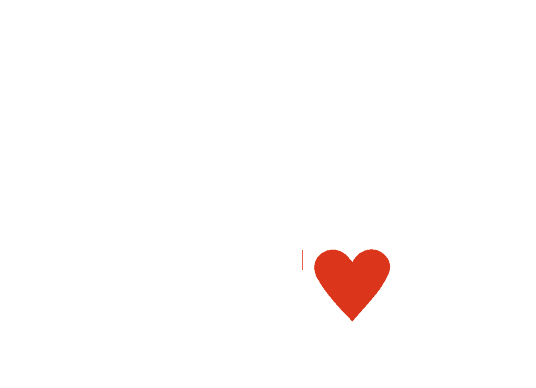 Terms & Conditions
The term 'us' or 'we' refers to YMCA DownsLink Group.  YMCA DownsLink Group is a charity registered under Charity No 1079570 (England and Wales).
Our registered office is: Reed House, 47 Church Road, Hove, BN3 2BE.
Any donations you make to us through our Love in a Box or other fundraising campaign shall be for the benefit of YMCA DownsLink Group as set out below.
Please ensure you read these terms and conditions prior to donation. Please tick the box marked 'I Accept' on the checkout page if you accept them. If you refuse to accept these terms and conditions, you will not be able to make a donation.
Please contact [email protected] should you have any further questions related to our Love in a Box Xmas Appeal.
YMCA DownsLink Love in a Box Christmas Appeal
We have taken all reasonable care to ensure that all details, images, descriptions of presents are accurate and displayed accurately on our website. The YMCA DLG Christmas Appeal is a vital part of our annual charitable fundraising, and which enables us to provide care and support to vulnerable young people across Sussex and Surrey. This year's campaign offers you the opportunity not only to support these young people during what can be a very difficult and lonely time of year, but to give them ongoing hope and support throughout 2022.
A personal Present
The Love in a Box Campaign will give our key workers the ability to buy a personal Christmas present for every homeless young person we support and who might not otherwise receive a present this Christmas.
A magical Christmas
Our dedicated key workers support young people in our 24-hour accommodations every day of the year including Christmas day. Your donation will help to ensure that homeless young people, who have nowhere else to go, can enjoy the festivities this Christmas including a traditional Christmas dinner with all the trimmings.
A safe home for 6 months to rebuild a life
Many of the young people living in our accommodation have experienced deep trauma in their lives and rebuilding their lives takes time. £12 per month is the cost of our 'More Than a Room' programme, which provides the life skills need for our young people to move on to independence. By donating £72 you are providing this support for one resident for 6 months. On average young people live with us for 2 years before they are ready to move on. Your support will enable our Inspire Team to work with these young people and offer them the support they need to ensure they have the confidence, skills and ability to move on positively into independence.
Your gift
We reserve the right to enable our key workers, to make the final purchase decision, based on their knowledge and understanding of our young people. We will ensure parity of purchase to ensure equity of value to young people. Any remaining donations will contribute to our mission of transforming young lives and enable us to continue providing personal support to the vulnerable young people using our services or living in our accommodation.
Text to Donate:
YMCA DownsLink Group use the Donr text giving service to process our text donations. You will be charged for one text message at your standard network rate plus the amount you have chosen to donate. When you make a text donation, this will be deducted from your phone credit (pay as you go) or added to your mobile bill. If the keyword or short code you text is invalid you may still be charged, but your donation may not come to YMCA DLG.
Personal Information
We use your personal information in accordance with our Privacy Policy. Please take the time to read this as it contains important terms that apply to you.
The Donation Process
The technical steps required to create the contract between you and us are as follows:
You place the donation order on the Website for the present/s you wish to obtain by pressing the confirm order button at the end of the process. You will be guided through the process of placing an order by a series of simple instructions on the Website. The submission of an order is your offer to make the donation. You will have the opportunity to check and amend any errors before submitting your order to us.
We will send you a timed and dated acknowledgement email detailing your donation. Please note this is not an order confirmation or order acceptance from us.
Unless we notify you that we cannot accept your donation, our acceptance of your donation to us will take place when we confirm to you receipt of the donation and we have received payment in full from you.
Variation
We may revise these terms and conditions if there are any changes to how we may accept payment from you or any changes to relevant laws and regulatory requirements. The terms and conditions displayed on the Website at the time of your order will be those which apply to the Contract between you and us.
Payment
Stripe is our safe and secure payment provider. You can pay for Products/Donations using a debit or credit card and we accept the following cards: Visa, MasterCard, Amex. We also accept Paypal, Apple Pay and Google Pay.
Donations
Donations you make will be paid directly to YMCA DownsLink Group.
Miscellaneous:
Should donations exceed our target then we will use your donation to support our charitable mission to transform the lives of vulnerable young people in Sussex and Surrey.
We do not actively fundraise for young people under the age of 18 and will aim to ensure that no under 18's are contacted with marketing material.
If you Gift Aid your donation, YMCA DLG will receive your first name, surname, and postal address. We will not use your personal data for marketing purposes unless you have consented to hear from us.
Jurisdiction and applicable law
These terms and conditions of supply shall be governed by the laws of England and Wales and shall be subject to the exclusive jurisdiction of the courts of England and Wales